This week, a congressman from the Sunshine State championed a resolution honoring the 70th anniversary of the Korean War and the continued ties between the U.S. and South Korea.
On Monday, U.S. Rep. Ami Bera, D-Calif., the chairman of the U.S. House Asia and Pacific Subcommittee, introduced the resolution. U.S. Rep. Ted Yoho, R-Fla., the top Republican on the subcommittee, is cosponsoring the resolution.
"June 25th will mark the seventieth anniversary of the beginning of the Korean War," Yoho said. "For seven decades the alliance and friendship between South Korea and the United States has remained unbreakable. Our shared democratic values and desire for peace through strength are important linchpins for prosperity in Northeast Asia. I am proud to co-lead this resolution to commemorate this significant anniversary and reaffirm the commitment between our two great nations."
"Seventy years after the start of the Korean War, the alliance between the United States and South Korea remains unwavering," said Bera. "Our partnership, anchored in our shared values of democracy and a free-market economy, has been the cornerstone of regional security and prosperity in Northeast Asia. Our friendship extends beyond defense to deep and enduring people-to-people bonds. I am especially grateful to South Korea for lending a hand to our country during the COVID-19 pandemic by donating over 500,000 masks to Korean War veterans throughout the United States. This good-will act is the epitome of our close bond. I look forward to 70 more years of a strong partnership between our two countries."
The resolution was sent to the U.S. House Foreign Affairs Committee.
In 2012, Yoho pulled off one of the largest upsets in Florida history when he defeated longtime U.S. Rep. Cliff Stearns, R-Fla., in the Republican primary. Yoho is following through with a campaign pledge he made in 2012 to serve only four terms in Congress and is not on the November ballot.
Reach Kevin Derby at kevin.derby@floridadaily.com.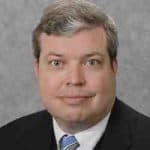 Latest posts by Kevin Derby
(see all)