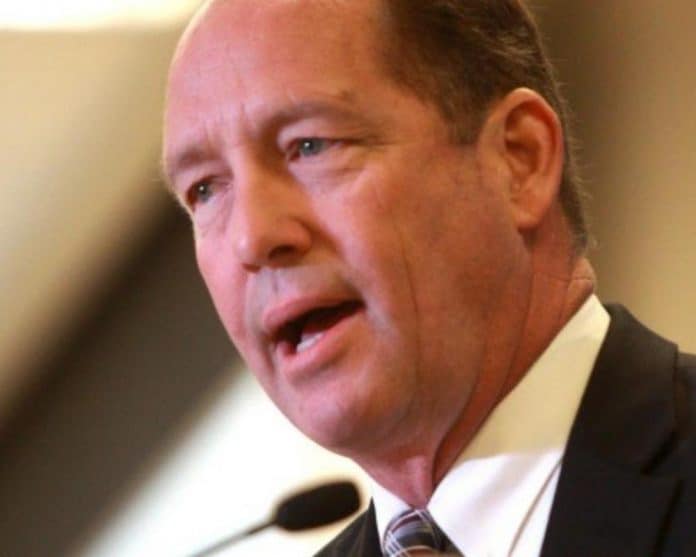 U.S. Rep. Ted Yoho, R-Fla., who served more than three decades as a large animal veterinarian and is now the top Republican on the U.S. House Asia and the Pacific Subcommittee, is a key backer of a resolution to close live wildlife markets and urges the "Chinese Communist Party (CCP) to cease spreading disinformation regarding the origins of coronavirus (COVID-19)."
Yoho is backing U.S. Rep. Steve Chabot's, R-Ohio, resolution. The two congressmen serve on the U.S. House Foreign Affairs Committee. Other backers include U.S. Michael Guest, R-Miss., Reps. Scott Perry, R-Penn., Guy Reschenthaler, R-Penn., and Joe Wilson, R-SC.
"An unsanitary live wildlife market in Wuhan, China, launched the coronavirus pandemic," Chabot said on Wednesday. "That is why I introduced the Live Wildlife Market Resolution to call attention to the threats posed by these markets and by animal-to-human disease transmission to the health of all nations. The legislation also shines a light on the gross inhumanity animals suffer at these markets. Clarifying these links will help us to better understand and prevent future pandemics together. Further, facts matter, and the CCP's deliberate obfuscation of the origin of COVID-19 matters. We cannot meaningfully call for the closure of live wildlife markets unless we are first willing to fight through the wall of CCP disinformation to affirm the basic fact that such a market (in addition to CCP incompetence) launched the Coronavirus pandemic. Unfortunately, the CCP's information warfare cannot be separated from this public health and animal welfare crisis."
"As a large animal veterinarian for over 30 years, it is not uncommon for diseases to originate in animals and make the jump to humans," said Yoho. "In fact, six-seven out of ten zoonotic diseases humans contract originate in the animal world. It is important that we not only remain vigilant in monitoring new diseases, but we take every precaution to stop zoonotic outbreaks. Closing live animal markets is a vital commonsense step in preventing future pandemics.  These markets operate without any kind of a USDA type of inspections that check for disease(s) before the meat reaches the consumer. By taking away these markets, and raising safety standards, we will drastically curtail a disease's ability to jump from animals to humans."
"China's efforts to conceal this origin of the coronavirus should not be tolerated, it is important that China immediately close live wildlife markets," Wilson said. "These markets have exposed the people of China to life-threatening disease, putting the citizens of China and families across the world of 210 nations and territories at risk."
Chabot's "Live Wildlife Market Resolution" would affirm "that animals are subject to inhumane treatment in unsanitary conditions at live wildlife markets as well as through the exotic pet trade and other wildlife trafficking, including in the United States and "calls for all nations to permanently close live wildlife markets and for the People's Republic of China to cease spreading disinformation regarding the origins of coronavirus." The resolution also "affirms the unanimous consensus of the medical community that the coronavirus emerged in Wuhan, China, and spread through the nexus of the Huanan Seafood Wholesale Market in that city; calls on all governments to permanently close live wildlife markets; calls on the Chinese Communist Party officials and the propaganda organs of the Chinese Communist Party to cease spreading disinformation on the origins of, and its initial response to, the coronavirus."
The resolution was sent to the House Foreign Affairs, Natural Resources, Agriculture and the Energy and Commerce Committees this week.
Yoho was first elected to Congress in 2012. He is not running for a fifth term this year, fulfilling a campaign pledge to serve only eight years in the House.
Reach Kevin Derby at kevin.derby@floridadaily.com.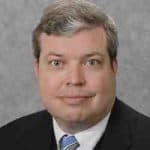 Latest posts by Kevin Derby
(see all)