 On Monday, U.S. Rep. Ted Yoho, R-Fla., teamed up with U.S. Rep. Brad Sherman, D-Calif., to champion a proposal imposing "mandatory sanctions on foreign individuals and banks that violate China's obligations to Hong Kong."
Sherman introduced the "Hong Kong Autonomy Act" with Yoho, the top Republican on the U.S. Asia and the Pacific Subcommittee, as the main cosponsor. Yoho's office insisted the bill "will take a number of important steps in response to a new national security law for Hong Kong put forward by Beijing last week that would revoke many of the island territory's political freedoms, criminalize ;foreign interference,' and ban sedition and subversion." The proposal is in response to China's recent crackdown on freedom speech and the right to strike in Hong Kong.
"The Chinese Communist Party's (CCP) complete disregard for internationally binding agreements is clear. The Handover Agreement gave the Hong Kong territory until 2047 to come back under mainland control," said Yoho.  "By destroying any sense of autonomy in Hong Kong, the CCP has admitted to the world that "one country, two systems" does not work, and it will resort to underhanded tactics and the use of force in getting what they want. The truth is, Xi and the CCP cannot survive with people that have the liberty of free thought. The United States must stand with the people of Hong Kong and work with our allies to put pressure on Beijing to honor their past agreements."
The bill is being championed in the U.S. Senate by U.S. Sen. Pat Toomey, R-Penn., and U.S. Sen. Chris Van Hollen, D-Mary.
"I commend our Senate counterparts for moving quickly to address Beijing's unilateral move to impose a new national security law after years of unsuccessful attempts to use the local Hong Kong legislature to pass other anti-democracy measures. Congress must act to support the residents of Hong Kong, and uphold the key obligations that China made to Hong Kong in the Joint Declaration and the Basic Law," Sherman said on Monday.
Sherman's bill has been assigned a host of committee stops including the U.S. House  Foreign Affairs; Judiciary; Financial Services; Ways and Means; and the Rules Committees.
Reach Kevin Derby at kevin.derby@floridadaily.com.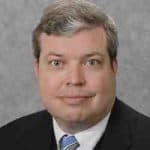 Latest posts by Kevin Derby
(see all)