 U.S. Rep. Brad Sherman's, D-Calif., and U.S. Rep. Ted Yoho's, R-Fla., proposal offering "sanctions on foreign individuals and banks that participate in China's oppression of Hong Kong" is headed to President Donald Trump's desk.
Last month, Sherman introduced the "Hong Kong Autonomy Act" with Yoho, the top Republican on the U.S. Asia and the Pacific Subcommittee, as the main cosponsor. Yoho's office insisted the bill "will take a number of important steps in response to a new national security law for Hong Kong put forward by Beijing last week that would revoke many of the island territory's political freedoms, criminalize foreign interference, and ban sedition and subversion." The proposal is in response to China's recent crackdown on freedom speech and the right to strike in Hong Kong.
"The Chinese Communist Party's (CCP) complete disregard for internationally binding agreements is clear. The Handover Agreement gave the Hong Kong territory until 2047 to come back under mainland control," said Yoho when the bill was proposed.  "By destroying any sense of autonomy in Hong Kong, the CCP has admitted to the world that "one country, two systems" does not work, and it will resort to underhanded tactics and the use of force in getting what they want. The truth is, Xi and the CCP cannot survive with people that have the liberty of free thought. The United States must stand with the people of Hong Kong and work with our allies to put pressure on Beijing to honor their past agreements."
The bill is being championed in the U.S. Senate by U.S. Sen. Pat Toomey, R-Penn., and U.S. Sen. Chris Van Hollen, D-Mary.
"I commend our Senate counterparts for moving quickly to address Beijing's unilateral move to impose a new national security law after years of unsuccessful attempts to use the local Hong Kong legislature to pass other anti-democracy measures. Congress must act to support the residents of Hong Kong, and uphold the key obligations that China made to Hong Kong in the Joint Declaration and the Basic Law," Sherman said when he introduced the measure.
The Senate cleared the proposal on a voice vote at the end of last month and cleared the House without objection last week.
"Today, Congress has spoken strongly in favor of standing with the people of Hong Kong by unanimously passing the Hong Kong Autonomy Act and place mandatory sanctions on those responsible for undermining the territory's guaranteed autonomous status.," said Yoho after his bill passed last week. "The Hong Kong we see today is unrecognizable from before, where 'One Country, Two Systems' has been forcibly molded into 'One Country, One System.' This bill is a strong measure in holding the Chinese Communist Party accountable for its abuses towards Hong Kong, and I join my colleagues in Congress from both parties in urging President Trump to sign this legislation."
"I commend Speaker Pelosi for moving quickly to pass the Hong Kong Autonomy Act and commend Senators Toomey and Van Hollen for leading this effort, to address Beijing's unilateral move to impose a new national security law on Hong Kong," said Sherman. "Over the last year, we have seen Hong Kongers come to the streets in record numbers in response to mainland China's actions — the latest of which is nothing short of a complete violation of Hong Kong's autonomy. No one in Hong Kong should face life in prison for going to the street to voice their opposition to their government's decisions. We need to reject the recent actions by the Chinese Communist Party and impose consequences on Beijing for its actions towards Hong Kong."
Reach Kevin Derby at kevin.derby@floridadaily.com.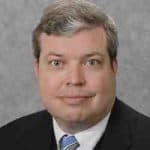 Latest posts by Kevin Derby
(see all)