This week, from his seat on the U.S. House Agriculture Committee, U.S. Rep. Ted Yoho, R-Fla., introduced the "Labor Certainty for Food Security Act" which will expand guest worker programs for agriculture.
Yoho's office insisted the bill "will bring relief to America's farmers and ranchers who are struggling to find steady, reliable labor." The bill would create a year-round at-will agricultural guest worker visa program which will be administered by the U.S. Department of Agriculture; creates a process for employers to bring on temporary agricultural guest workers; requires agricultural employers to bring on American workers first before petitioning for guest workers; fines companies that use unauthorized guest workers; and trace guest workers with a biometric identification card.
"Today, we introduced a commonsense plan to end the ag labor shortage in America," Yoho said on Wednesday. "The Labor Certainty for Food Security Act will bring relief to America's farmers and ranchers who are in dire need of a steady, reliable labor force. Our nation's Ag producers, seasonal and year-round, deliver the highest quality food in the world. We are fortunate to live with such abundance.
"To maintain this abundance and low food costs, we need individuals to work the fields, ranches, warehouses, and processing plants. Without a steady, reliable workforce, food prices will increase, and Americans will feel the effects at their local checkout line. If congress does not address this need in a bipartisan, meaningful way, we will either import our labor or import our food," Yoho continued, noting that he had support from both sides of the aisle.
"As our efforts gain momentum, it is important to remember that this is not a partisan issue. When Republicans and Democrats come together to provide our ag producers with the workforce they need to feed America and the world, it benefits everyone," Yoho said in conclusion.
U.S. Rep. Neal Dunn, R-Fla., who also sits on the Agriculture Committee, is one of the bill's 10 cosponsors.
The bill was sent to the U.S. House Judiciary; Education and Labor; Ways and Means; and the Energy and Commerce Committees. So far, there is no counterpart over in the U.S. Senate.
Reach Kevin Derby at kevin.derby@floridadaily.com.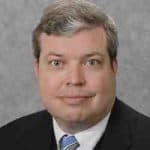 Latest posts by Kevin Derby
(see all)