 At the end of last week, U.S. Rep. Ted Yoho, R-Fla., announced that the Central Florida Electric Cooperative is getting $17 million from the federal government to build almost 250 miles of distribution lines.
Yoho's office weighed in on what the funds, which are a Rural Development investment, will be used for.
"This Rural Development investment will be used to build or improve 248 miles of distribution line and improve system operations benefiting 1,328 rural customers," Yoho's office noted. "This funding also includes more than $1 million for smart grid technologies. Central Florida serves approximately 33,000 customers with 4,273 miles of line in Alachua, Dixie, Gilchrist and Levy counties. More than 2,320 of these are commercial and 500 are irrigation consumers. The co-op, which has been operational since 1940, is expected to add more than 2,100 customers during the next decade."
Yoho talked about the importance of the funds on Friday.
"The importance that our local cooperatives have on our everyday lives and communities cannot be overstated," Yoho said. "These local co-ops are the backbone of our communities when it comes to ensuring a prosperous rural America. In my district alone, we are proud that nearly 52 percent of our constituents are served by co-ops. These funds will be critical in upgrading key infrastructure as well as protecting our grid which has been long overlooked."
First elected to Congress in 2012, Yoho serves on the U.S. House Foreign Affairs and Agriculture Committees.
Kevin Derby can be reached at Kevin.Derby@floridadaily.com.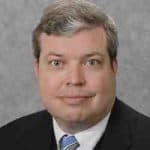 Latest posts by Kevin Derby
(see all)