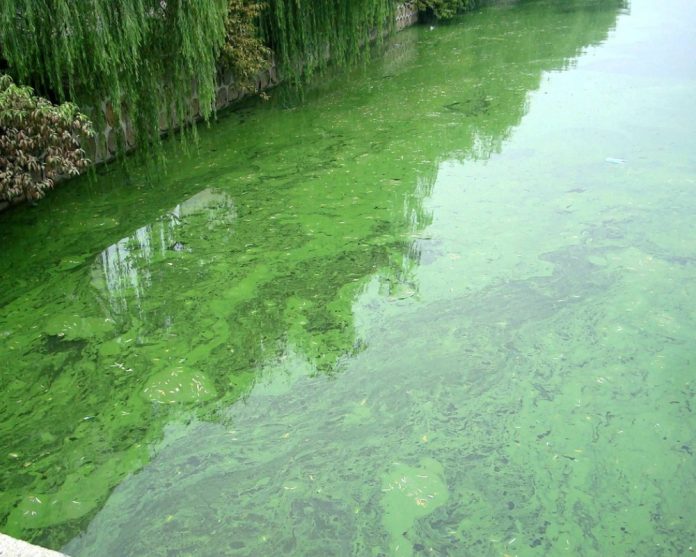 A Florida congressman weighed in on Tuesday evening after reports of algae blooms in the St. Johns River.
"Many people have expressed their concerns about the Blue Green Algae bloom along the St. Johns River," said U.S. Rep. Ted Yoho, R-Fla. "Upon receiving the news yesterday, our office began working with the St. Johns River Water Management District as well as state and local officials to keep an eye on the situation as it develops. St. Johns River Water Management has taken samples of the bloom and are continuing to run tests.  If you have any questions or concerns, please contact St. Johns River Water Management at 386-329-4500. In the meantime, we will continue to monitor the situation.
"St. Johns River Water Management District Bureau Chief Christine Mundy noted yesterday that while they are running tests, it is "too early to say what the cause specifically of the current bloom would be," Yoho added.
Over on the First Coast, News4Jax reported on the reports of algae blooms on Tuesday.
"St. Johns Riverkeeper is sharing reports of significant algae blooms in the lower basin of the river, including the areas of East Palatka, Welaka and Satsuma. Minor algae blooms have also been reported in Jacksonville, along the Riverwalk and in the Arlington River," News4Jax reported. "The Riverkeeper's concern is the blooms potentially get much worse as temperatures heat up."
"This is also the time of year when homeowners are fertilizing their yards, which leads to more nutrient loading in our waterways," Jimmy Orth, a spokesman for St. Johns Riverkeeper, told News4Jax. "Nitrogen and phosphorous are what fuel the algal growth that leads to the blooms."
"The Riverkeeper said it would notify the Florida Department of Environmental Protection on Monday and urge it to take more samples and test for toxins and potential health risks. DEP took three samples in the Welaka/Palatka area of the river April 19, but that was before these more extensive blooms in the area were reported," News4Jax reported.
Latest posts by Florida Daily
(see all)