 This week, U.S. Rep. Ted Yoho, R-Fla., teamed up with U.S. Rep. Ami Bera, D-Calif., to lead a  virtual Special Order to highlight the importance of U.S. global leadership during the COVID-19 pandemic.
Both Yoho and Bera sit on the U.S. House Foreign Affairs Committee.
Yoho, who is retiring this year after four terms in Congress and who leads Republicans on the U.S. House Asia and the Pacific Subcommittee, offered the following remarks:
The United States, along with the rest of the world, currently finds itself in the midst of a global emergency of epic proportions. Never in the modern era has every nation on Earth been brought to their knees so quickly by a pandemic that threatens our security, our economy, and the social fabric of our lives.
The United States, and the rest of the world, were woefully unprepared for the arrival of COVID-19. Our underestimation of infectious diseases goes back multiple administrations, when we had ample opportunity to secure our essential supply chains, ensure stockpiles of PPE, and dedicate the necessary resources to research and study emerging diseases.
If there is one bright side of our current crisis, it is that our nation will never again take for granted our health security. President George W. Bush and industry leaders like Bill Gates forewarned us that our country would need to take proactive measures to prepare for the next pandemic. We clearly failed in heeding their warnings. COVID-19 will not be the last health crisis we face, and we must use the lessons we have learned to aggressively build up our capacity to prevent future pandemics.
As a veterinarian, it's no secret that I have been vocal on the threat of zoonotic diseases the dangers of animal to human transmission. Just recently, I introduced the Advancing Emergency Preparedness Through One Health Act of 2019, which would improve public health preparedness by helping federal agencies implement a "One Health" approach, recognizing that the health of people is linked to the health of animals and the environment. Multiple studies by the CDC have found that 6 out of 10 infectious diseases were seen in animals before humans, including the virus we face now. Coordination between government agencies is essential in addressing and eliminating zoonotic outbreaks, which is why the One Health model would improve synchronization between veterinarians and doctors by requiring the Department of Homeland Security and United States Department of Agriculture to work together.
Historically, the United States has applied its health expertise to the global stage as well, in the form of direct support and contributions to multilateral health organizations. The U.S. has historically been one of the largest donors to organizations like the Global Alliance for Vaccines and Immunization (GAVI), which utilizes market forces and private sector partnerships to drive down medical costs and develop and deliver new and
underused vaccines to developing nations. Similarly, the President's Emergency Plan for AIDS Relief (PEPFAR), established by President George W. Bush in 2003, has saved millions worldwide by providing essential resources for prevention, treatment, and vaccine research. It is through smart investments like these that the United States demonstrates leadership on global health security.
But we can, and must, do more. As we have seen, our current efforts were not enough to stop the spread of coronavirus from infecting millions and killing hundreds of thousands. We must prepare for the next pandemic by partnering with initiatives like the Coalition for Epidemic Preparedness Innovations (CEPI), an alliance aimed at coordinating the development of new vaccines to prevent and contain new infectious disease epidemics. CEPI works directly with industry, universities, and private research and development organizations to leverage a dedicated approach to advancing vaccine research. Currently, CEPI has reoriented its entire organizational structure to address COVID-19 and is advancing eight vaccine candidates at a rapid pace.
However, despite multiple multimillion-dollar contributions from Norway, Germany, Japan, the United Kingdom and the Gates Foundation, the United States has yet to donate a cent. CEPI represents the next frontier in health security preparedness, and the United States must take the initiative if we are to continue leading international efforts on health security.
If we abdicate our place as a leader in global health, there is another country eager to take the reins. China has not been subtle in asserting itself on global health issues, and often not for the benefit of other nations. China's recent coronavirus debacle should be evidence enough that their communist regime cannot be trusted to lead with accountability, transparency, or pragmatism, traits that are essential when fighting widespread disease.
As for how China would fare as a global health leader, look no further than the disastrous initial response by the WHO to coronavirus, one that was clearly influenced by Beijing. Information was slow-walked, warnings from nations like Taiwan were ignored at crucial turning points, and cooperation with outside health experts was spurned until it was too late. And it has resulted in the largest public health disaster the world has seen in over a century.
The United States and the rest of the world cannot afford to relinquish authority over global health security, or to isolate ourselves from protecting the wellbeing of other nations. We must continue to think aggressively and plan for the long term while supporting international public – private partnerships like GAVI and CEPI. Let this be a watershed moment for our nation as a mistake to never repeat. With countless human lives and livelihoods at stake, the time for gambling with global health security is done.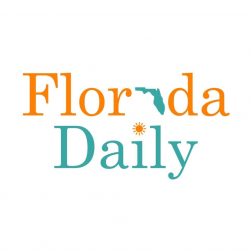 Latest posts by Florida Daily
(see all)