 U.S. Rep. Ted Yoho, R-Fla., a leading Republican on the U.S. House Foreign Affairs Committee, weighed in on Venezuela on Wednesday after wrapping up a trip to South America.
Yoho, who had been the vice chairman of the Foreign Affairs Committee when the GOP controlled the House and who currently is the top Republican on the U.S. House Asia and the Pacific Subcommittee, was part of a congressional trip to Columbia and Curaçao which included U.S. Rep. Ted Deutch, D-Fla. The representatives met Venezuelan refugees who left due to the Maduro regime.
"This last weekend, I traveled with a bipartisan delegation to meet with Columbian President Ivan Duque and Curaçao Prime Minister Eugene Rhuggenaath. While we discussed important issues between our countries, we focused on regional trade and the failed state of Venezuela," Yoho said. "Once one of the wealthiest countries in South America, Venezuela is now the poorest, most unstable nation in the Western Hemisphere. The Maduro regime has destroyed much of that country, placed the majority of its citizen in abject poverty, and has caused a humanitarian crisis that has displaced millions.
"The tragedy in Venezuela has far-reaching implications for both Columbia and Curacao, and regional stability," Yoho added. "I was able to see firsthand how United State humanitarian aid is being used to address the waves of Venezuelans fleeing the brutal Maduro regime. This is a crisis that didn't have to happen and if not remedied soon, could destabilize the region and have an impact on America's national security."
Yoho doubled down on his support of Juan Guaido, the Venezuelan leader recognized by the U.S. government.
"After hearing testimonials from refugees, I continue to stand with the people of Venezuela and National Assembly Leader Juan Guaido. The people of that country have suffered long enough. Venezuelans deserve the liberty and freedom they desperately crave and to throw off the yoke of dictatorship," Yoho said.
Kevin Derby can be reached at Kevin.Derby@floridadaily.com.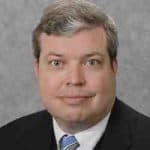 Latest posts by Kevin Derby
(see all)