With more than 1,400 dead in Indonesia due to the recent earthquake and tsunami, a key congressional leader from Florida said the U.S. is prepared to help in that country's recovery.
Now running for a fourth term in Congress, U.S. Rep. Ted Yoho, R-Fla., leads the U.S. House Asia and the Pacific Subcommittee. Yoho weighed in on the events in Indonesia at the start of the week.
"I am deeply saddened by the news of death and devastation following the 7.5 magnitude earthquake that struck Indonesia," Yoho said. "The destruction and loss of life is truly horrific.  I want to express my deepest sympathies to the Indonesian people, particularly the families directly affected by this tragedy.
"As one of the first countries to establish formal ties, the United States has a long, and deepening partnership with Indonesia," Yoho added. "I have little doubt that we will stand with the resilient people of Indonesia to provide what assistance they might to rebuild following this tragedy."
Assuming he wins a fourth term, Yoho could soon have more clout on Capitol Hill to help Indonesia. Yoho, who formerly served as the vice chairman of the U.S. House Foreign Affairs Committee, is considering making a bid for the gavel of that committee. He is not the only Republican looking to lead the committee and other possible contenders for the gavel include U.S. Rep. Michael McCaul, R-Texas, who led the U.S. House Homeland Security Committee, and U.S. Rep. Joe Wilson, R-SC. Also complicating matters is the possible end of Yoho's congressional service in 2020. When he upset longtime U.S. Rep. Cliff Stearns, R-Fla., in the primaries back in 2012, Yoho pledged to limit himself to serving four terms in the House.
Representing a North Florida district which includes growing suburbs of Jacksonville in Clay County and parts of Alachua County, Yoho is a heavy favorite to win a fourth term in November when he faces former Gainesville City Commissioner Yvonne Hayes Hinson, the Democratic candidate.
Kevin Derby can be reached at Kevin.Derby@floridadaily.com.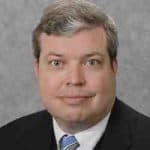 Latest posts by Kevin Derby
(see all)