From his seat on the U.S. House Agriculture Committee, U.S. Rep. Ted Yoho, R-Fla., sent President Donald Trump a letter this week urging him to stop importing food products from Mexico, Central America and South America.
Yoho, who worked as a large animal veteran for three and a half decades before being elected to Congress in 2012, noted that farm revenues are declining during the coronavirus pandemic. That being the case, Yoho called on the White House to "invoke a 'force majeure' motion to stop the importation of all Mexican, Central American, and South American food products during this pandemic to support our nation's farmers and ranchers.
"The halt on food imports should include fresh fruit, vegetable, dairy, and meat products," Yoho added insisting "at this critical juncture in American agriculture, extraordinary measures should be taken to help preserve America's food producers."
Yoho also pointed to the large amounts of produce being destroyed during the pandemic.
"Our farmers are having to plow up their harvest-ready crops because of a market collapse and factors outside of their control. Foreign agricultural products should not continue to be imported. This is not sound economic or agricultural policy," Yoho wrote.
Sticking with a campaign promise he made in the 2012 election cycle to serve only four terms in Congress, Yoho is not running for reelection this year. Yoho is a member of the U.S. House Foreign Affairs Committee where he served as vice chairman when the GOP controlled the chamber.
Reach Kevin Derby at kevin.derby@floridadaily.com.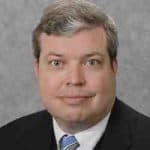 Latest posts by KEVIN DERBY
(see all)