Last week, U.S. Rep. Ted Yoho, R-Fla., introduced a proposal to have the U.S. Interior Department begin a study of where the Rosewood massacre took place in 1923, the first step in designating the site for a national historic landmark and opening the door to perhaps including it in the National Park System.
Rosewood, which was in Levy County, was the site of race riots as white Floridians destroyed that largely African-American town. While official statistics record six African Americans and two whites were killed in Rosewood in the first week of 1923, unofficial estimates range from 27 to 150 deaths.
Yoho weighed in last week on why he introduced the bill.
"The events that took place in Rosewood, Florida, January 1923, are a dark chapter in our state's history and the nation," Yoho said. "With the introduction of this legislation, we hope to honor those, both white and black, who were unjustly killed as a result of the Rosewood Massacre. In order to learn from history, our society must make sure to remember it. I want to thank my dear friend Ms. Lizzie Jenkins of the Real Rosewood Foundation for her passionate determination to make this happen."
"For almost 60 years, this tragedy went unnoticed until 1982 when a reporter for the Saint Petersburg Times began to investigate the massacre. In 1993, the state of Florida formally investigated and passed a law providing compensation to the victims for the losses and creating a scholarship fund," Yoho's office noted.
U.S. Reps. Gus Bilirakis, R-Fla., Mario Diaz Balart, R-Fla., Lois Frankel, D-Fla., Alcee Hastings, D-Fla.,  Al Lawson, D-Fla., John Rutherford, R-Fla., Darren Soto, D-Fla., Donna Shalala, D-Fla., and Ross Spano, R-Fla., are cosponsoring Yoho's bill.
Yoho's legislation was sent to the U.S. House Natural Resources Committee. So far, there is no companion measure over in the U.S. Senate.
Reach Kevin Derby at kevin.derby@floridadaily.com.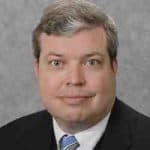 Latest posts by KEVIN DERBY
(see all)