 U.S. Rep. Ted Yoho, R-Fla., is glad to see federal and state money headed to his North Florida congressional district.
This week, Yoho announced that Putnam County is getting more than $1.45 million in Federal Emergency Management Agency (FEMA) funds for drainage improvements along St. Johns Avenue in Palatka.
"The proposed drainage improvements consist of installing a new, continuous conveyance from the eastern extents of the study area west to a new stormwater management facility (pond) located near the central outfall swale," Yoho's office noted.
Yoho said he was happy to see the funds head to Putnam County.
"There is a tremendous need to update and modernize the water infrastructure in Putnam County and has been in fact, a top priority for the County Commission and Administration," Yoho said on Tuesday. "In keeping with our 'Project Putnam' goals, we are proud to support all infrastructure grant programs for the county to help modernize, reinforce and grow their critical infrastructure. This money will help them do just that. I would like to commend FEMA for their active role in delivering continued aid to our communities in need."
Yoho also weighed in on Gov. Ron DeSantis announcing this week that more than 20 small and rural communities across the state will be getting $16.2 million through the Florida Small Cities Community Development Block Grant (CDBG) program.
The Republican congressman noted that more than $2 million of those funds will be headed to his district.
"The City of Archer is to receive $650,000 which to provide low- to moderate-income households with necessary housing repairs or construction of a portion of the home. Putnam County received $750,000 to rehabilitate, or demolish and replace, homes of low- to moderate-income household homes that do not meet current building code standards, and to address code-related issues, health and safety measures, and green rehabilitation standards. In Micanopy, residents will receive $600,000 to drill a new well, install a new well pump and make electrical improvements. This project is expected to benefit nearly 700 individuals of which nearly all are low- to moderate-income," Yoho's office noted.
"As the representative for a largely rural district, I know all too well the challenges that residents and cities face where infrastructure is often aging and lacking," said Yoho. "These investments will allow these important communities to continue to modernize and grow. I applaud the governor and his team at DEO for making these important and worthwhile investments in our rural communities."
After working in the region as a large animal veteran for more than three decades, Yoho challenged longtime U.S. Rep. Cliff Stearns, R-Fla., in the Republican primary and defeated him in one of the biggest upsets in recent Florida politics. Yoho promised to serve four terms in the House though he has kept the door open to running for a fifth term in 2020.
Reach Kevin Derby at kevin.derby@floridadaily.com.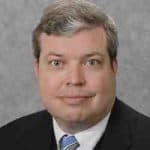 Latest posts by Kevin Derby
(see all)