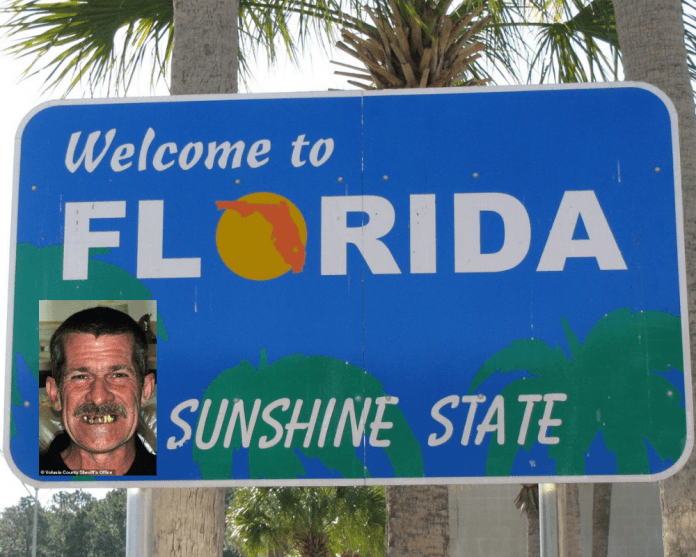 Below is a list of the ten best "Florida Man" headlines in 2018. These stories include bizarre crimes and awkward encounters with wildlife that could only happen in the Sunshine State.
Florida man worried about vampires burns down his house, police say
Daytona Beach police said Weaver's wife sought to have him committed for mental health reasons on Sunday. But when police arrived around 2 p.m., Weaver was acting rationally and police determined that he could not be involuntarily committed under the state's Baker Act, according to news4jax.com.
Other popular lists: (Sponsored content. See the rest of the best Florida Man stories in the section below)
But by 7 p.m., Weaver grew angry and began hitting his wife and breaking windows with his cane, police said. "The vampires are going to defend themselves," he shouted, according to the arrest report.
[adinserter name="Block 1″]
Weaver then set fire to the home by throwing ceiling insulation onto the stove, the report said. His wife was in the house at the time of the fire, but she managed to escape unharmed.
10. Florida man arrested for DUI after mistaking bank drive through for Taco Bell
,MDouglas Francisco, 28, was arrested after deputies found him in the driver's seat with the car running in the bank's drive-thru lane in Spring Hill.
The manager of the Bank of America on Mariner Boulevard reported an impaired driver after he discovered the man unconscious behind the wheel of a sedan. The manager told Hernando County deputies that he had to beat on the window several times before the man finally woke up. Once awake, Francisco reportedly asked the bank manager for a burrito and then drove away after he was informed he was not at Taco Bell. Deputies arrived to find the car in the parking lot, with Francisco behind the wheel as it was running.
9. Florida man steals Walmart motorized cart, drives to tavern
Security cameras were rolling when Jeffrey Robert Sabiel, 50, and Santa Marie Walters, 32, stole a motorized shopping cart from a Walmart in Largo, according to an affidavit.
The couple was seen driving off the property and heading west on Rosery Road.
Shortly after the theft was reported, the cart was spotted outside Jimmy's Sports Bar in Largo and an officer found the couple at the bar. Sabiel admitted to taking the cart, was arrested on charges of grand theft and booked into the Pinellas County Jail.
8.  Florida man clings to hang glider 4k feet above Swiss mountains after pilot forgets to strap him
From the Tampa Bay Times report: "Chris Gursky jumped off a mountain and landed, 4,000 feet later, on a gun range as he clung to a metal bar gliding over Switzerland. It wasn't how his first hang gliding experience was supposed to go.
The North Port resident recently posted video of his terrifying two-minute adventure to YouTube, capturing a near-death trip that somehow ended with only a broken bone, torn bicep and fully intact sense of humor.
7. Florida security guard fired after posting Instagram videos of himself farting on the job
From the Miami Herald article:
6. Florida man goes to festival, tells kids there is no Santa
From WFLA's report: A man stood in the middle of the Cape Coral Festival of Lights on Saturday and screamed that Santa Claus isn't real.
Cell phone video shows the man holding a large sign and telling kids that parents are lying to them.
The man stood there for hours tormenting children and making them cry.
At the end of the day, most people said they won't let the Grinch steal their Christmas spirit.
"I feel sorry for that individual. He must have a very sad life," said resident Cindy Menkes.
"I think it's a shame our children are faced with so many difficult things in this world that the magic of this time of year it's taken away from them."
Cape Coral police officers were at the event, but said they couldn't do anything because the man was exercising his freedom of speech.
5. Florida Man dumps 70 gallons of human waste on the road
Communication between vigilant neighbors led to an arrest for illegal dumping in their community only two days after the incident occurred. Kevin Smiley was arrested on October 22 for dumping approximately 70 gallons of human waste onto a roadway in Punta Gorda.
Charlotte County deputies responded to the 7300 block of Cleveland Drive in Punta Gorda on October 20 after receiving a call about a large amount of human waste in the road. The deputy observed two dump locations, approximately 100 yards apart and each with a 35 gallon red tote tipped over at the spill location.
A witness in the neighborhood provided a description of a truck that was observed in the area carrying the red totes prior to the incident. The witness remembered the truck due to the foul odor around it (the witness was on a bicycle at the time).
The incident was assigned to the CCSO Environmental Investigator, Detective Traniello, on Monday, October 22. Detective Traniello examined the scene of the incident, observing a large amount of toilet paper and feminine product waste still on the side of the roadway. Upon following up on tips from witnesses, Detective Traniello located the registered owner of the suspect truck, Charles Bailey at his residence of 1520 Harbor Avenue. Another tenant at the property advised that Smiley frequently drive the vehicle. Smiley was noted to match the physical description of the suspect provided by witnesses.Based on the findings of the investigation, and the fact that suspect Smiley made no efforts to remove, clean, or report the dumped waste, he was arrested and charged with two counts of Littering Over 500 Pounds Commercial or Hazardous Waste.
403.413 Litter law
(4) Dumping Litter Prohibited. – Unless otherwise authorized by law or permit, it is unlawful for any person to dump litter in any manner or amount: In or on any private property, unless prior consent of the owner has been given and unless such litter will not cause a public nuisance or be in violation of any other state or local law, rule or regulation
To wit: Florida Administrative Code – 62-701.300
General prohibition
(a) No person shall store, process or dispose of solid waste except at a permitted solid waste management facility or a facility exempt from permitting under this chapter.
This is an excellent example of community members reporting suspicious activity in their neighborhood. Our non-emergency number, (941) 639-0013, is answered 24 hours a day by a dispatcher who can send a deputy to investigate. You can also call 9-1-1 if you have an immediate concern for your safety or the safety of others.
REMEMBER- If you observe something unusual or think something looks wrong, report it. Our safe community is a  partnership between all members, those with a badge and without.
4. Florida Man steals $45,000 to buy new teeth and puppy
Timothy Powell, 52, of Plantation,FL, allegedly scammed an 80-year-old man with dementia whose ID was sold on the dark web. Powell used his ill gotten gains to purchase new teeth including $40,000 worth of dental work. In addition to the dental work, Powell also planned to purchase a French Bulldog puppy for several thousand dollars. According to a report from WFTV, Powell told investigators that he was recruited by crooks who urged him to have his rotted teeth replaced with pearly white implants to improve his appearance and increase his success rate in future scams.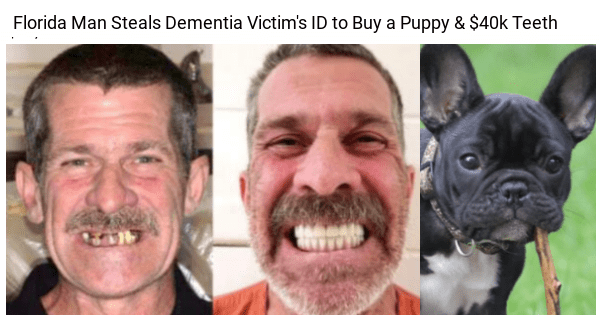 Powell's scam unraveled when his victim's caretaker noticed two large invoices from a  South Florida dental clinic.
"I never heard about anything like that," the victim's brother Jake Brenner told the media. "It's kind of different."
3. Florida Man arrested for practicing fake dentistry in bus, AKA his "mobile office"
From Miami CBS 4  and Miami Dade Police Department – According to Miami-Dade Police Medical Crimes Unit investigators, Daniela Sulbaran Gonzalez, 37, and Victor Bernal, 44, of Miami, were providing dental services inside a bus located in a parking lot at 6001 NW 74th Avenue in west Miami-Dade.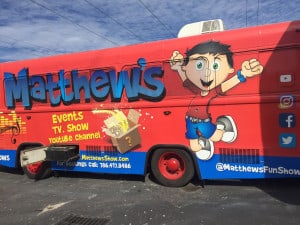 After several months of investigation, undercover operatives from the Florida Department of Health and the MDPD Medical Crime Unit, posed as patients on Nov. 15.Bernal and Sulbaran diagnosed and offered treatment to the undercover detectives. At that point, both individuals were taken into custody without incident and charged for the unlicensed activity, according to police.
Neither has ever been licensed in Florida. Bernal is also charged with drug possession with the intent to sell, dispense, or deliver drugs without a prescription.
2. Florida Man wearing Crocs breaks into Gator Farm and gets bitten 
On November 6, 2018 at approximately 6:50 AM, officers in St. Augustine responded to an report of a male subject, wearing underwear, crawling on the lawn in a concealed manner. When officer's arrived they made contact with the male subject, who was identified as Brandon Keith Hatfield, and observed injuries to his foot.
Hatfield was transported to Flagler Hospital for further medical attention. While officers were in route to the hospital, a call was dispatched to the Alligator Farm in reference to Criminal Mischief. It was later discovered the two calls were related.
According to St. Augustine Alligator Farm staff, they were prompted to review video surveillance when they found a "Croc" style shoe in the crocodile pit and damage to the property.
The defendant, white male Brandon Keith Hatfield, was captured on video entering the Alligator Farm at approximately 7:45 PM on Nov. 5. The defendant damaged numerous exhibits and statues around the complex causing an excess of $5000 in damage.
Hatfield is seen climbing a structure at the Nile Crocodile enclosure and jumping into a pool occupied by crocodiles.
Hatfield was attacked by a crocodile and sustained non-life threatening injuries to his feet and leg.
The defendant was apprehended and charged with Burglary, Criminal Mischief, and Violation of Probation.
Hatfield was being treated at Flagler Hospital and was be transported to the St. John's County jail, upon his release from the hospital.
1. Naked Florida man starts house fire while smoking pot, drinking and baking cookies on George Foreman grill
According to reports from Northwest Florida Daily News and the Niceville Police and Fire Departments, a naked man rescued from a house fire admitted to accidentally setting his house on fire after he drank 2 liters of vodka, smoked marijuana and attempted to bake cookies on an indoor grill known as a George Foreman grill.
According to reports, the grill and cookies caught fire after he left the grill unattended. When the man attempted to cover the flame with towels, the towels also caught fire.
As firefighters extinguished several items in the home which caught fire, an officer detained the man and removed him from the house for his own safety. Firefighters said that if he had stayed in the home much longer, he could have possibly died from smoke inhalation. Fortunately, the incident ended with no life-threatening injuries.
 SIMILAR STORIES:
• Top 'Weird Florida' Stories of 2018
• Florida Crime Rate Sharply Declines in First 6 Months of 2018
• Florida's Most Unique Exhibits and Museums
• Florida's Most Dangerous Middle-Sized Cities
Latest posts by News Desk
(see all)