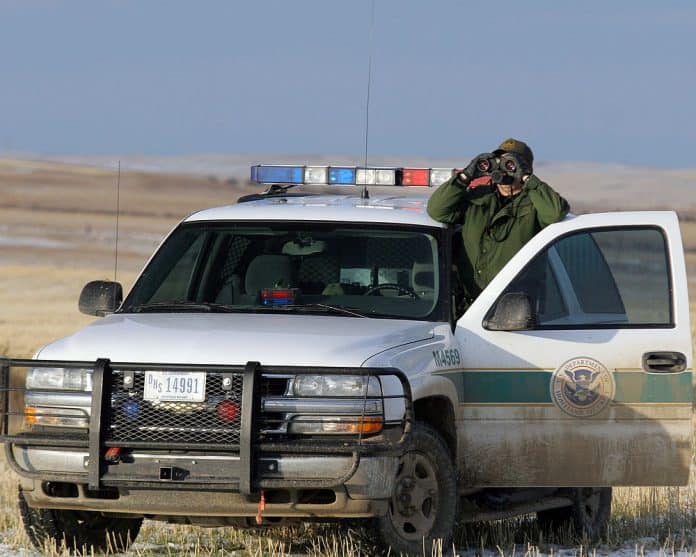 The federal government has announced that a record 2 million apprehensions will take place by the end of 2021.
However, having obtained documents from the Border Patrol, Fox News reported that since this March around 160,000 illegals have been released back into the U.S., including at least 70,000 since August.
"The Biden administration has released these individuals into the U.S. often with little to no supervision," noted Fox News reporter Bill Melugin.
The documents obtained by Fox News show the Biden administration allowed more than 32,000 illegals into the U.S. via parole, which allows them to get work permits plus forms of legal status.
But Melugin noted that federal parole authority is to be used on a case-by-case basis. Normally immigration officials rarely use this authority but the Biden administration has been using it more broadly.
Florida has now entered into the mix, suing the Biden administration over its immigration policy.
Gov. Ron DeSantis issued an executive order banning state agencies from helping to assist the moving of illegal immigrants coming to Florida. DeSantis also wants government agencies to obtain information on illegal immigrants arriving in Florida, including from and through Mexico.
Florida Attorney General Ashley Moody said the governor's actions are needed, stating that illegal immigrants coming into the state will have a negative effect on Florida and cost millions in taxpayer dollars.
Florida law enforcement officials are also backing DeSantis on the matter.
Brevard County Sheriff Wayne Ivey said the border crisis isn't just a problem out west.
"When it comes to crime, believe me, it has an impact on Florida counties," said Ivey. "We've arrested gang members and drug traffickers coming to the state pushing fentanyl and, when we do our investigations, we realize they made their way through the border illegally."
In September, CBS 12 in South Florida reported that Border Patrol agents arrested an MS-13 gang member from El Salvador near Ft. Lauderdale.
The Border Patrol said the gang member was previously deported from the U.S. but came back in under the radar at the U.S.-Mexican border.
Former FBI agent Stuart Kaplan told WPEC that the arrest in South Florida, "should be of concern and their history of violence and does affect our safety here."