With little more than six weeks to go, the contest to see who will be Florida's next governor is growing increasingly nasty.
At the end of last week, the Republicans turned up the heat on Tallahassee Mayor Andrew Gillum.
The Republican Party of Florida unveiled a website on Friday calling on Gillum "to tell the truth about his luxury Costa Rica vacation in 2016 with lobbyists and a suspicious $15,000 deposit in his bank account."
"In May of 2016 Mayor Andrew Gillum went on a luxury Costa Rica vacation with his lobbyist friends and investors in the Edison restaurant, which received $2.1 million in taxpayer funding that Gillum approved. The Edison in Tallahassee is the same restaurant at the center of the ongoing FBI investigation involving Gillum and his associates," the RPOF insisted. "Andrew Gillum promised to release his receipts from this trip but his campaign released only a few of the receipts. Floridians deserve answers, and they deserve them now. The clock is ticking."
RPOF officials tried to make the case against Gillum on Friday.
"Ask yourself this question," said state Rep. Blaise Ingoglia, R-Spring Hill, the chairman of the RPOF. "Would you trust an elected official that has a suspicious $15,000 deposit made into his personal account? A deposit that large should have an easily explainable answer, but unfortunately we're not getting receipts or answers these days out of Andrew Gillum."
"Andrew Gillum refuses to come clean about the $15,000 deposit in his bank account and who really paid for his luxury vacation to Costa Rica," said Meredith Beatrice, a spokeswoman for the RPOF. "Gillum's botched attempt to cover up the truth and hide his connection to the ongoing FBI investigation only resulted in a poorly-redacted bank statement. Does Andrew Gillum have a lobbyist-fueled slush fund? The voters of Florida deserve answers."
The Republican Governors Association (RGA) also took aim at Gillum on Friday.
"Radical far-left Democrat Andrew Gillum's crusade to make Florida into a high tax state is continuing to be the 'bold dividing line' of the gubernatorial race," the RGA insisted. "At a recent press conference to defend his billion-dollar tax hike on Florida's job creators, Gillum praised California's tax rates, despite the fact that hundreds of thousands are fleeing California's unaffordable taxes to states like Florida.
"These comments come as Gillum is receiving campaign help from far-left darling Elizabeth Warren – another staunch advocate of trillion-dollar tax hikes – and plans to campaign with more tax-hiking Democrats in high-tax New Jersey," the RGA added. "Gillum has made it clear that he utterly rejects Florida's lower tax levels. Floridians can't afford to jeopardize their state's way of life to pay Gillum's California-level tax rates."
The Democrats, in turn, have been pounding away at former U.S. Rep. Ron DeSantis, R-Fla, Gillum's opponent.
Central Florida businessman Chris King, Gillum's candidate for lieutenant governor, assumed the usual role of the running mate and went on the attack on Thursday night.
"Apparently, divisive, gutter politics-style attacks on Mayor Andrew Gillum's character and integrity weren't enough for our opponent. Now, Ron DeSantis has taken to spreading lies that Andrew wants to 'destroy capitalism,'" noted King. "Let's be clear: Andrew and I have bold, progressive plans that put Floridians first and will move our state forward. Instead of the failed status quo, we're simply out to do right by working people so that our state works for everyday people again — through fully-funded schools, access to affordable healthcare, and an economy that works for all Floridians.
"But apparently, that's striking fear into DeSantis and the political insiders who back him, which is why they're resorting to these blatant, desperate falsehoods. It's a sad way to campaign, but it's how Donald Trump, Rick Scott, and Ron DeSantis try to keep a broken political system going in the face of an insurgent, grassroots campaign like ours.," King added. "DeSantis has the wrong priorities for Florida, plain and simple. In Congress, he voted with Trump 94 percent of the time — even when it would protect big health insurance companies, corporate polluters, and the gun lobby at the expense of our families.
"Floridians suffered under politicians who have had the wrong priorities for far too long — and we can't afford another four years of the same failed status quo," King insisted. "It's time to make everyday Floridians the priority. As your next governor and lieutenant governor, Andrew and I will focus on improving schools, making healthcare more affordable, and fighting for a better future for all Floridians."
In the meantime, liberal groups are targeting DeSantis for not returning money from businessman Steven Alembik's company SMA Communications. In recent days, Alembik's tweet calling former President Barack Obama a Muslim and using a racist word to describe the former president has been in the news. The DeSantis camp insists the money from SMA Communications was spent in the primary.
"Money talks, and by not returning his contributions from a racist who freely uses racial slurs Ron DeSantis is sending a message that these comments are ok," said Zach Hudson, a spokesman for liberal group American Bridge. "Ron DeSantis and his ever-growing list of white supremacist supporters might find this type of racist rhetoric acceptable, but the people of Florida don't."
Kevin Derby can be reached at Kevin.Derby@floridadaily.com.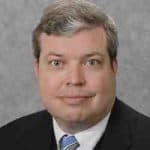 Latest posts by Kevin Derby
(see all)