The Greater Tampa and Citrus County Solar Co-ops both selected May Electric to install solar panels for the groups.
Co-op members selected May Electric through a competitive bidding process over nine and seven other firms, respectively. The group has extended the sign up deadline through May for Hillsborough County and June for Citrus County. The co-ops will hold a final public information session on Thursday, May 13 at noon to educate the community about solar and the co-op process.
The nonprofit Solar United Neighbors (SUN) expands access to solar by educating Hillsborough and Citrus Counties' residents about the benefits of distributed solar energy, helping them organize group solar installations, and strengthening Florida's solar policies and its community of solar supporters.
"With the city of Tampa joining the Florida Race to Zero campaign, providing renewable energy options to residents is more important than ever," said Whit Remer, Tampa's Sustainability and Resilience Officer, on Wednesday. "The SUN co-op is a valuable partner in harnessing the power of scale to bring affordable solar to rooftops across the community."
Co-op members selected May Electric for equipment offerings, competitive pricing, and warranties, as rated by the co-op members' entrance surveys.
"It is an honor to be selected because we know how thoroughly they reviewed each bid," said William May, the owner of May Electric Solar. "We are eager to help more people go solar by providing quality panels at a great price, making a smart financial decision for their family!"
Since December 2016, SUN has facilitated 67 solar co-ops in Florida. The co-ops have helped more than 1,900 Florida families go solar and resulted in more than $59 million invested into Florida's economy.
The co-op sign-up deadline has been extended until May 28 for Hillsborough and July 1 for Citrus.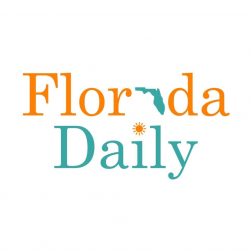 Latest posts by Florida Daily
(see all)