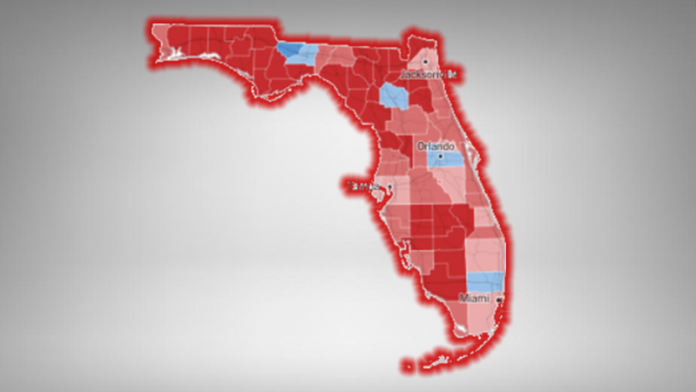 After this week's election, Republican efforts in Florida stood in sharp contrast to the national GOP.
Gov. Ron DeSantis claimed the most impressive gubernatorial victory in recent decades. U.S. Sen. Marco Rubio, R-Fla., turned back the challenge of U.S. Rep. Val Demings, D-Fla. Republicans swept the state Cabinet races, leaving Democrats with no statewide offices. The GOP won super majorities in both chambers of the Florida Legislature. Helped by the latest round of redistricting, Republicans in Florida flipped two U.S. House seats and even offered stronger than expected challenges to U.S. Rep. Darren Soto, D-Fla., and incoming U.S. Rep. Jared Moskowitz, D-Fla.
Across the nation, the GOP made some gains–but nowhere near what was expected.
When the smoke clears, Republicans should, as expected, control the U.S. House. Control of the U.S. Senate remains unclear and could come down to–once again–a runoff in Georgia.
Despite some polls and buzz, Democrats who were considered vulnerable remained standing after Election Day.
In recent weeks, buzz built that U.S. Rep. Lee Zeldin, R-NY, would pull off the same kind of upset that fellow New York Republican George Pataki did in 1994. But Gov. Kathy Hochul, D-NY, won a term in her own right, besting Zeldin by around 5.5 percent. Gov. Gretchen Whitmer, D-Mich., remained in office and pulled the Democrats to big wins in the state legislature. Several Democrats targeted by the GOP in states like Virginia and Kansas held on to their seats.
CNN's John Avlon pointed some of the blame at former President Donald Trump and his supporters.
"Democrats narrowly won independent voters 49-47 according to exit polls. That's unheard of in midterms, where typically opposition party wins by double digits. Trump's election deniers were too extreme," Avlon posted on Twitter.
When all is said and done, the GOP can control the U.S. Senate and win some gubernatorial and congressional races that haven't been called yet. But this is far from the red wave that many expected.
On what should have been a great night for the GOP–but wasn't–Florida was easily the brightest spot for Republicans as DeSantis, Rubio and the entire ticket. Even as the nation remains politically divided, Florida is turning bright red–and Republicans across the country should take note.
Kevin Derby wrote this analysis. He can be reached at kevin.derby@floridadaily.com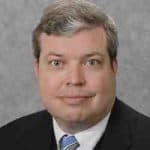 Latest posts by Kevin Derby
(see all)