 The V Foundation for Cancer Research announced on Tuesday that it has awarded $200,000 to Dr. Vincent Luca for immunotherapy‭ ‬research at‭ ‬Moffitt Cancer Center in Tampa.
With this grant, the V Foundation‭ ‬has awarded 29‭ ‬grants‭ totaling more than $8 million ‬to the Moffitt team.
"Luca's grant is possible through generous contributions by Constellation Brands‭ ‬Gold Network and one of its Tampa affiliate distributors,‭ ‬Pepin Distributing‭ ‬Company.‭ ‬Constellation and Pepin have been especially passionate and generous with their contributions to the V Foundation over the last several years.‭ ‬Pepin has been a long-time contributor to the V Foundation,‭ ‬supporting Constellation's efforts since‭ ‬2011," the V Foundation noted.
"This grant to Moffitt Cancer Center on our ten-year anniversary of contributing to the Corona for a Cure campaign makes this especially rewarding.‭ ‬The Pepin family and all of our employees are proud to team up with the Constellation Brands Gold Network in the fight against cancer,‭" ‬said Greg McLeod,‭ the ‬president of Pepin Distributing Company.
Increasingly, ‭ ‬immunotherapy has become an option to fight cancer.
‭"Immunotherapy teaches a patient's immune system to‭ ‬seek and‭ ‬attack tumors," the V Foundation noted.‭ "‬As current immunotherapy treatments are successful in about‭ ‬30 percent‭ ‬of cases,‭ ‬scientists are searching for ways to create new classes of immunotherapy drugs.‭ ‬One promising treatment works by deactivating proteins that serve as‭ '‬off-switches'‭ ‬for the immune system.‭ ‬However,‭ ‬scientists‭ ‬need to understand how several of these switches carry out their functions on the molecular level.‭ ‬Luca's‭ ‬team is using two different methods to guide the development of next-generation immunotherapies and,‭ ‬if these tests are successful,‭ ‬the long-term goal is to proceed to clinical trials in patients with melanoma."
‭"‬We are so grateful for Pepin Distributing Company and the tireless efforts of the Constellation Brands Gold Network of distributors to fund game-changing cancer research,‭ ‬said Randy Karsten,‭ the ‬vice president of business alliances at the V Foundation.‭ "‬Together,‭ ‬we can achieve victory over cancer.‭"
‭The V Foundation was founded in 1993 by Jim Valvano, the longtime basketball coach at North Carolina State University and ESPN personality.
Reach Kevin Derby at kevin.derby@floridadaily.com.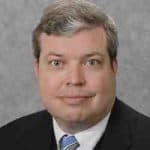 Latest posts by Kevin Derby
(see all)