Last week, three Democrats in the Florida delegation called out U.S. Rep. Ilhan Omar's, D-Minn., latest controversial comments.
At the start of last week, Omar insisted "we have seen unthinkable atrocities committed by the U.S., Hamas, Israel, Afghanistan, and the Taliban" and that "we must have the same level of accountability and justice for all victims of crimes against humanity."
That Tweet did not sit well with several of Omar's colleagues in the Democratic House caucus, including U.S. Reps. Ted Deutch, Lois Frankel and Debbie Wasserman Schultz. They joined other House Democrats, including U.S. Reps. Jerry Nadler, D-NY, and Brad Schneider, D-Ill., in releasing a joint statement.
"Equating the United States and Israel to Hamas and the Taliban is as offensive as it is misguided. Ignoring the differences between democracies governed by the rule of law and contemptible organizations that engage in terrorism at best discredits one's intended argument and at worst reflects deep-seated prejudice," these members said in the joint statement.
"The United States and Israel are imperfect and, like all democracies, at times deserving of critique, but false equivalencies give cover to terrorist groups. We urge Congresswoman Omar to clarify her words placing the U.S. and Israel in the same category as Hamas and the Taliban," they added.
Omar fired back on Twitter on Thursday.
"It's shameful for colleagues who call me when they need my support to now put out a statement asking for 'clarification' and not just call," she insisted. "The islamophobic tropes in this statement are offensive. The constant harassment and silencing from the signers of this letter is unbearable."
But while Omar complained about relying in tropes, she garnered heavy fire for relying on an antisemitic one of her own back in 2019 when she posted "it's all about the Benjamins baby," as she claimed the American Israel Public Affairs Committee (AIPAC) was buying off politicians to support Israel.
Daniel Shapiro, who served as ambassador to Israel in the Obama administration, slammed Omar, insisting her "outrageous comments equating politicians' support for Israel with being bought off by American Jewish money are a vile anti-Semitic trope."
Wasserman Schultz also took aim at Omar though she also jabbed then President Donald Trump and U.S. House Minority Leader Kevin McCarthy, R-Calif., on the matter as well.
"As a member of Congress and the first Jewish congresswoman from Florida, as I have in the past, I feel compelled to speak out against hurtful, anti-Semitic statements on both the right and the left. Therefore, I must do so today," she said on Monday. "Representative Ilhan Omar's recent tweets implying that American support for Israel is driven by money, rather than shared interests and values, are alarming, offensive, and disturbing. They rely on anti-Semitic tropes that are centuries old and have no place today in America or the halls of Congress.
"Equally important, I am watching with great concern the actions of the president and Leader McCarthy – who have both trafficked in anti-Semitic tropes themselves – regarding their attempt to purposely make Israel a partisan issue and use Israel as a partisan weapon when in reality, there is overwhelming, bipartisan support for Israel in Congress. This consciously erroneous effort to make Democrats appear anti-Israel is not only harmful, but damaging to the strong, long-standing U.S.-Israel relationship, and it must stop," she added.
"Democrats have been strong and consistent supporters of Israel," Wasserman Schultz said. "That backing spans from as far back as the party's 1944 platform, which called for a 'free and democratic Jewish commonwealth,' up to the most recent 2016 platform, which emphatically lays out why a 'strong and secure Israel is vital to the United States.' These latest harmful and damaging remarks regarding our support for our most valued key US ally in the Middle East cannot go unchallenged. Silence is not an option here, no matter from whom the words are uttered."
Deutch, the chairman of the U.S. House Middle East and North Africa Subcommittee, also came out swinging at Omar.
"Trafficking in anti-Semitic tropes is unacceptable and deeply worrisome to the Jewish community," he said. "The use of stereotypes and offensive rhetoric by members of Congress, whether anti-Semitic or racist, must come to an end. They should never be a part of any conversation about the policies of Congress. They do not belong in any conversation, period. I look forward to exploring productive and effective ways to ensure that all my colleagues understand why this is so hurtful to me and my community and why it cannot be tolerated in the U.S. House or Senate."
Republicans from the Sunshine State also called out Omar for her antisemitic comment about AIPAC.
"The anti-Semitism that has long existed in the fringes has found its way to the United States Congress in the form of extreme liberals like Congresswoman Ilhan Omar," U.S. Sen. Rick Scott, R-Fla. said. "Elected officials should hold themselves to a higher standard, and Congresswoman Omar should be ashamed of her offensive and insensitive remarks. This is unacceptable and we must all join together to denounce any and all forms of racism, hate and discrimination, and fight to protect and support our great ally and friend – Israel."
In March 2019, U.S. Rep. Brian Mast, R-Fla., noted the Democrats "literally had a week-long debate about whether or not to condemn anti-Semitism and then settled on a strategy that refused to directly call out the new Congresswoman Ilhan Omar who has been trafficking in anti-Semitic stereotypes for years.
"Their failure to swiftly and succinctly condemn the anti-Semitic comments is a disgrace. As Americans, we should not condone this type of behavior. Period," Mast added. "But unfortunately, that's just the start….despite repeatedly making anti-Semitic statements – like saying Israel 'hypnotized the world,' accusing Americans who support Israel of having dual allegiances and pushing the trope that Members of Congress were bought and paid for by Jewish money – Congresswoman Omar's far-left defenders continue to make excuses for her."
Noting that Omar called Israel "evil," Mast pointed to his own service in the Army. During his service in Afghanistan, Mast was wounded and lost his legs.
"After serving alongside the IDF in Israel, I know nothing could be further from the truth. I will continue to stand with our ally Israel against all those who seek to destroy her," Mast maintained.
Reach Kevin Derby at kevin.derby@floridadaily.com.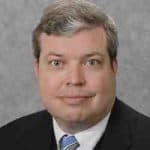 Latest posts by Kevin Derby
(see all)