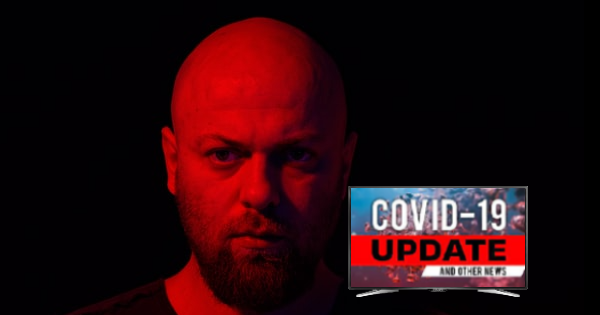 As a society, our focus on employees' mental health has increased tremendously over the past few years. As more celebrities and high-profile leaders speak out about their experiences, mental health is starting to be viewed in a different light than it was even 20 years ago—with much less stigma.
We've seen a wonderful, new emphasis on promoting mental health in the workplace and establishing and promoting mental health-related community resources. And social media has made it possible to create online communities in support of mental health awareness!
When the COVID-19 pandemic burst on the scene, no one was prepared for a complete shutdown. In the beginning, many of us expected a short-term situation that would fix itself within a few weeks.
We know how that went: A few weeks turned into a few months, which has now turned into almost two years.
Complete isolation and even modified connections with others has taken a toll on employees' ability to cope mentally. The pandemic has been, for many, an exceptionally sad and lonely time. Many of us have turned to social media as an outlet for human interaction, but many of your team members may have suffered silently as the loneliness of near-total or total isolation set in.
In the U.S., adults have reported considerably elevated adverse mental health conditions associated with COVID-19. Younger adults, racial/ethnic minorities, essential workers and unpaid adult caregivers reported having experienced disproportionately worse mental health outcomes, increased substance use and elevated suicidal ideation.
Specifically, during June 2020, a total of 40 percent of U.S adults reported struggling with mental health and substance use! To help put this into perspective, based on the 2020 census, there were 258.3 million adults in the U.S. This means that approximately 103.3 million people were mentally affected by COVID-19 and its restrictions.
As the pandemic lingers, here are some tips to share with employees to help them cope with all that is happening in the world:
Turn Off the TV: The news is filled with report after report of depressing news. Being in the know can sometimes cause overwhelm, stress and anxiety. When feeling down, consider engaging in activities that take your mind off the stressors of bad news.
Get Active: Moving your body is important for your mental and physical health. Go outside to move around. A breath of fresh air and a change of scenery can change your mood instantly.
Stay Connected: There are many resources that you can utilize to stay virtually connected with loved ones. FaceTime, Zoom and Facebook are ways to interact safely. It's not the same as being physically engaged with your loved ones but seeing the face of someone you love can reduce your stress levels.
Find Ways to Give Back: Giving back in times of chaos can help you mentally cope by giving you a sense of connection to others. Empathizing with others who need your help in some way can help make your own situation seem less hopeless.
Tiffany Rucker, MBA, is a small business and financial literacy coach as well as wife, mom and special needs advocate. She lives in Tampa.
Latest posts by Guest Columnist
(see all)