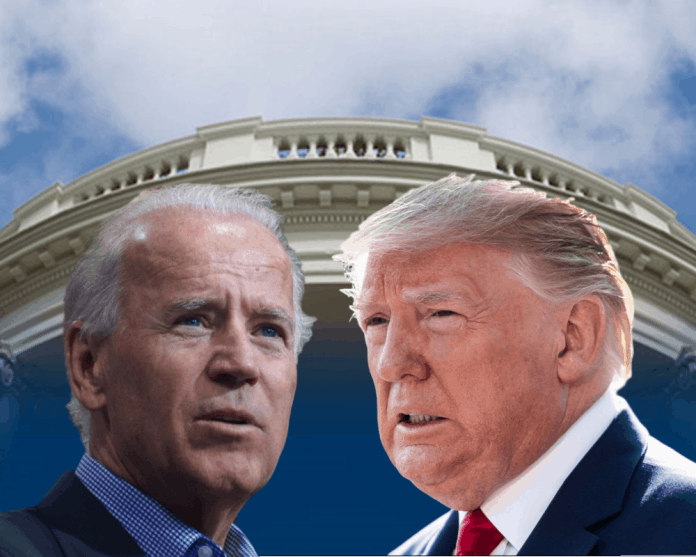 The United States continues to debate the implications of the 2020 election. The media has focused on Republican theories that Democrats stole the election, and that Democrats may have committed massive voter fraud – ideas that largely come from former President Donald Trump and his allies. Several Republicans have vehemently rejected these assertions. The arguments from these anti-Trump forces are doomed to fail, however, because of how these Republicans present them.
Stephen Richer is a rising Republican star. He won the office of county recorder in Maricopa County, Arizona in 2020, when most other Republican candidates lost the county. But Richer has not presented his opposition to the Trump narrative wisely.
On Twitter, Richer can act like a keyboard warrior with little humility. He has used the social media platform to highlight issues, such as the GOP's embrace of the culture war, that have nothing to do with his office. He frequently retweets praise he receives. Richer apparently does not see any issues with how Arizona and Maricopa County conducted the primary a few weeks ago, though he has clarified some key items related to his role in managing the election. Other observers have pointed to numerous problems with the primary.
Another failed anti-Trump conservative attempt can be seen in the recent publication of a report, "Lost Not Stolen," from eight distinguished, self-described conservatives who have held positions ranging from senator to U.S. judge to election attorney.
The 90-page report, which argues for accepting President Biden's victory in the 2020 election, seems tossed together. It involves little primary research and regurgitates facts from sources that Trump supporters have already rejected, such as articles from the mainstream media and reports from various government officials. Additionally, the report presents information poorly, and its length makes it highly unlikely that anyone will read it. Finally, the media page of the group's website shows clips of the authors on CNN and MSNBC programs, talking with far-left hosts such as Joy Reid, Don Lemon, and Mika Brzezinski. Only one author appeared on Fox News.
It's possible that the authors tried to get on more conservative programs, like Tucker Carlson's, but were unsuccessful. But it's hard to believe that they could not get on any conservative shows.
Finally, there are the impeachment efforts against President Trump, in which seventeen Republicans voted to impeach or convict Trump, including Representatives Liz Cheney and Adam Kinzinger, the most outspoken members of this group. Both have adopted far-left positions in regard to other issues. Cheney warned Israel about pro-Israel group AIPAC's decision to support conservative candidates. She participated in what many considered a Democratic campaign stunt by voting to codify gay marriage. And Cheney also tried to pressure Attorney General Merrick Garland to indict Trump.
Kinzinger has moved even further left than Cheney. He repeated Democratic spin that Republicans are obstructionists and has endorsed a Democratic-backed candidate against incumbent Republican Senator Mike Lee. Kinzinger spends much of his time on television bashing the GOP.
Cheney and Kinzinger don't sound like Republicans who oppose Trump on specific election issues – they sound like Democrats.
The approach taken by these "conservatives" does nothing to change hearts and minds around the nation. At best, they are incompetent in conveying their message; at worst, they are motivated solely by a desire to appeal to the beltway crowd.
Todd Carney is a lawyer and frequent contributor to RealClearPolitics where this piece first appeared. He earned his juris doctorate from Harvard Law School. The views in this piece are his alone and do not reflect the views of his employer.
Latest posts by Guest Columnist
(see all)