While he left Congress last year, former U.S. Rep. Tom Rooney, R-Fla., has a new gig, being named a senior fellow at the LeMieux Center for Public Policy at Palm Beach Atlantic University.
Palm Beach Atlantic University President William M. B. Fleming, Jr. announced Rooney was joining the LeMieux Center on Wednesday.
An Army veteran who served in the JAG Corps and taught at West Point, Rooney was first elected to Congress in 2008. Named to the powerful U.S. House Appropriations Committee, Rooney served on the House Agriculture, Military Construction and Veterans Affairs, and State and Foreign Operations Appropriations Subcommittees. Rooney also served on the House Permanent Select Committee on Intelligence and chaired the Intelligence Subcommittee on Emerging Threats. He also was part of the GOP leadership team as deputy majority whip.
Fleming noted that in addition to his role with the LeMieux Center, "Congressman Rooney also will serve as a distinguished lecturer in the Politics Department of the University's School of Arts and Sciences, speak as part of the President's Lyceum, and provide strategic counsel and planning for future LeMieux Center programs."
"Congressman Rooney's deep knowledge and experience on issues of national security, foreign relations and intelligence, as well as a myriad of domestic issues, will be of tremendous benefit to the students and faculty of Palm Beach Atlantic University," former U.S. Senator George LeMieux, R-Fla. said. "For our public policy center, this is a game changer. I am tremendously honored that the congressman is joining the LeMieux Center as a Senior Fellow."
"Congressman Rooney's appointment to Palm Beach Atlantic is an exciting and tremendous addition to the Politics Department," said Dr. Robert Lloyd, the dean of the School of Arts and Sciences. "As a distinguished lecturer, his unique and valuable skills and experience in the policy, political and teaching areas will be of great benefit to our students. His presence in and out of the classroom will foster, and be a model of, an engaged and thoughtful approach to the understanding and practice of politics. This is especially needed in today's politically polarized environment. I look forward to seeing the positive impact Congressman Rooney will have on the LeMieux Center for Public Policy, the Politics Department of the School of Arts and Sciences, and the national and international arenas."
A critic of President Donald Trump, Rooney announced he was retiring from Congress in 2018.
Kevin Derby can be reached at Kevin.Derby@floridadaily.com.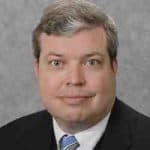 Latest posts by Kevin Derby
(see all)