While he might be retiring this year from Congress, U.S. Rep. Tom Rooney, R-Fla., scored a final win for the Congressional Lupus Caucus which he helped found in 2012 and currently co-chairs.
Rooney, who sits on the U.S. House Appropriations Committee, was able to add almost $9 million for lupus research in the 2019 Labor, Health and Human Services Appropriations bill. The Appropriations Committee approved that appropriations bill on Wednesday night.
"I know firsthand what it's like to feel powerless and confused by lupus, having lost my cousin Kathleen to the illness," Rooney said on Thursday.  "My family struggled to understand this unpredictable and cruel disease – and I know this is a feeling so many other people and families in our country feel, too – which is why funding research and awareness efforts has been one of my biggest priorities during my time in Congress."
The bill sends more than $56 million to the Office of Minority Health including $2 million for the National Health Education Lupus Program. The bill also send $6.5 million to the Center for Disease Control's National Lupus Patient Registry, which, Rooney's office noted "focuses on determining prevalence and incidence of lupus, raising awareness of the disease and reducing diagnosis time."
"With continued funding for lupus research, it is my hope that one day, no one else will have to endure a life with lupus," Rooney said. "I know all too well how devastating lupus can be – and that's why funding like this matters so much."
First elected to Congress in 2008, Rooney had been mentioned as a candidate for higher office but he announced earlier this year that he would not run for another term. Before entering politics, Rooney served in the U.S. Army in the JAG Corps and taught at West Point.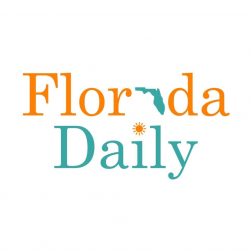 Latest posts by Florida Daily
(see all)