On Wednesday, Florida TaxWatch (FTW) announced the appointment of Tony Carvajal as executive vice president.
Carvajal succeeds Robert Weissert who is moving to Washington, D.C. to pursue the next chapter of his career after 14 years with the taxpayer research institute.
Along with Carvajal, TaxWatch also named Carolyn Gosselin as chief growth and strategy officer, Tanya Bechtold as director of investor relations and Kat Dunn as digital content manager. Florida TaxWatch also announced the promotions of Kurt Wenner and Bob Nave to senior vice presidents of research and Chris Barry to vice president of communications.
Florida TaxWatch President and CEO Dominic Calabro weighed in on his organization's changes on Wednesday.
"Florida TaxWatch is proud to announce Tony Carvajal as our new executive vice president and welcome Carolyn Gosselin, Tanya Bechtold, and Kat Dunn to our team. We are also thrilled to announce the promotions of Kurt Wenner and Bob Nave to senior vice presidents of research and Chris Barry to vice president of communications. Tony is a proven leader whose impressive experience and success across Florida's non-profit and business sectors will work to further propel the mission of Florida TaxWatch. Carolyn, Tanya, and Kat are true professionals, and their experience and unique skillsets will be critical to the continued growth and success of our research and our ability to fight on behalf of Florida taxpayers," Calabro said.
"On behalf of the entire Florida TaxWatch family, we thank Robert Weissert for his 14-years of dedicated service, hard work, and friendship and wish him the very best in this new and exciting chapter of his life," Calabro added.
Prior to joining TaxWatch, Carvajal served as president and CEO of the Able Trust, a foundation committed to helping persons with disabilities and Florida employers achieve their shared goal: meaningful and sustainable work that produces results. He brings more than 30 years of nonprofit management and consulting experience to the Florida TaxWatch team, having helped organizations across the country design and implement plans to address all types of opportunities and disruptions. He recently completed a decade of service as the executive vice president at the Florida Chamber Foundation where he developed research, programs, and policies designed to ensure competitiveness, prosperity, vibrancy, and resiliency across the state. Since 2000, he has also served as the "Primemover, Problem-Solver & Calmer of Chaos" at Carvajal Consulting and Management. In addition to his research background, he also currently serves on the Florida Commission on Ethics.
A communications counselor with more than 30 years of marketing, development, crisis communications, and media and government relations experience, Gosselin most recently spent five years with the Florida Chamber of Commerce in a similar revenue generation role.  In 2010, she founded Gosselin, Inc., to serve national and regional clients and position them as industry leaders, implement marketing strategies, mitigate business risks and design effective teams to best accomplish their business objectives. She also served as chief communications officer for CNL Financial Group, Inc., a privately-held real estate investment company in Orlando, where she served as corporate spokesperson and managed the corporate communications function including media relations, investor relations, marketing, brand, corporate philanthropy, and public affairs.  Gosselin also spent 10 years in marketing and public relations at SunTrust Bank, both in Orlando and Atlanta. As first vice president and manager of corporate communications, she played an integral role in establishing the bank holding company's corporate communications department.
A sales leader with more than 26 years of experience, Bechtold most recently spent three years with the Florida Chamber of Commerce in a similar revenue generating role. During her career, Bechtold spent two decades as an Account Executive at the nation's largest environmental testing laboratory. Bechtold was a top performer within the company consistently exceeding growth revenue goals.
Wenner is a mainstay on the Tallahassee state budget watchdog scene and is the second-longest serving staff member of Florida TaxWatch, celebrating his 35th anniversary in March 2016. He began as an intern in 1981 when Florida TaxWatch was called the Citizens Council for Budget Research. He was part of the so-called "Little Band of Researchers" when the organization disclosed state government boondoggles while developing its budget, tax, and program evaluation muscle. In the years since, Wenner has worked as a research analyst, a senior research analyst, director of tax research, and in 2010 was promoted to vice president of tax research.
Nave joined TaxWatch in February 2014 after a distinguished career as an executive-level policy advisor to elected officials and corporate leaders. Nave served as Public Education Issue Team Leader for Jeb Bush's 1998 gubernatorial campaign and was appointed to serve in the Transition Office following Bush's 2002 reelection. Nave spent more than 20 years as a public servant with the State of Florida, in select exempt and senior management-level positions. As chief of staff of the Florida Lottery, Nave developed and implemented strategies that dramatically increased annual Lottery sales, while reducing the size of the workforce by almost 40 percent and reducing operating costs to the lowest level in more than a decade.  Following his career in state government, Nave served as a government relations consultant and as vice president of a Fortune 1000 corporation.
Barry has been with TaxWatch since 2011, growing from communications coordinator to his current role leading the TaxWatch communications team. Barry is responsible for all TaxWatch publications and events, spearheads the TaxWatch Productivity Awards program, and oversees the digital, social, and traditional media presence of the organization. Prior to joining Florida TaxWatch, Barry spent three legislative sessions with the Governmental Affairs department of the Nature Conservancy and the Florida Trucking Association. He previously worked for former state Sen. Alex Villalobos, the Department of Community Affairs, and ADG Business and Governmental Consultants.
An experienced legislative assistant with a demonstrated history of working in the government relations industry, Dunn previously worked with the Florida League of Cities. She is responsible for TaxWatch's social media presence, photography, and videography.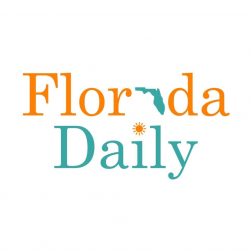 Latest posts by Florida Daily
(see all)