---
Florida Man Arrested for Practicing Fake Dentistry in Mobile Office
From Miami CBS Local and Miami Dade Police Department – According to Miami-Dade Police Medical Crimes Unit investigators, Daniela Sulbaran Gonzalez, 37, and Victor Bernal, 44, of Miami, were providing dental services inside a bus located in a parking lot at 6001 NW 74th Avenue in West Miami-Dade.
After several months of investigation, undercover operatives from the Florida Department of Health and the MDPD Medical Crime Unit, posed as patients on Nov. 15.Bernal and Sulbaran diagnosed and offered treatment to the undercover detectives. At that point, both individuals were taken into custody without incident and charged for the unlicensed activity, according to police.
Neither has ever been licensed in Florida. Bernal is also charged with drug possession with the intent to sell, dispense, or deliver drugs without a prescription.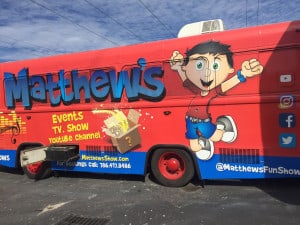 ---
EARLIER 2018 "Weird Florida" Stories:
Florida Woman Steals Lobster, Curses Out Staff at Red Lobster.
A woman told Pinellas County deputies she was "blacked out drunk" after allegedly stole a live lobster from a tank at a Red Lobster and ran out of the restaurant. According to a Pinellas County Sheriff's Office report, 42-year-old Kimberly Gabel was "causing a scene" at the restaurant when she was approached by a manager. At about 1:15 p.m. Saturday, Gabel was asked to leave the restaurant after customers complained about her causing a disturbance. Deputies said she began cursing, then headed toward the exit and "proceeded to reach into a water tank containing live lobster, grabbed a lobster and ran out of the restaurant." Gabel said she does not recall what she did with the lobster.
Gabel was arrested on charges of disorderly intoxication and petit theft for causing a disturbance in the Red Lobster at 6151 34th St N. in St. Petersburg. She was released on $100 bond.
---
[Listen to more reports on bizarre Florida news in the Floridaissinking.com podcast, embedded below. Native insight on the weirdest, wildest headlines and general wackiness to come out of the Sunshine State.]
---
Mom and Son Drift Miles Out in Gulf on Giant Swan Float
ANNA MARIA ISLAND, FL – Tara Myers and her son are grateful to be alive after a strong current transformed a relaxing day at the beach into a terrifying struggle to survive. Myers a native Floridian, told the Anna Maria Islander that she was amazed at how fast the raft drifted as she attempted to keep her 7-year-old son calm.
"I was not sure if we were going to keep drifting because land just kept getting farther and farther and farther away," Tara told us. She knew she had to act fast."Then it happened so quickly. The wind, the currents took us straight out from the Sandbar (Restaurant). We were drifting — drifting to Mexico."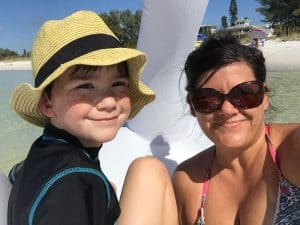 Myers tried to get other boats to notice their plight, but alert beachgoers ended up being their heroes after they noticed the raft and alerted West Manatee Fire Rescue, which eventually sent a rescue boat. "I thank God people saw us from the beach," Myers said.
According to TheIslander.org, Myers and her son destroyed the Mega Swan by poking it with a shark's tooth Brennan had with him and Myers is baking banana bread for her heroes on the WMFR boat.
---
Popular Content from Our Advertisers:


Florida Man Wearing Crocs Breaks Into Gator Farm and Gets Bit
On November 6, 2018 at approximately 6:50 AM, Officers responded to an address on Holly Lane (near the lighthouse) in reference to a male subject, wearing underwear, crawling on the lawn in a concealed manner. When officer's arrived they made contact with the male subject, who was identified as Brandon Keith Hatfield, and observed injuries to his foot.
Hatfield was transported to Flagler Hospital for further medical attention. While officers were in route to the hospital, a call was dispatched to the Alligator Farm (999 Anastasia Blvd) in reference to Criminal Mischief. It was later discovered the two calls were related.
According to St. Augustine Alligator Farm staff, they were prompted to review video surveillance when they found a "Croc" style shoe in the crocodile pit and damage to the property.
The defendant, white male Brandon Keith Hatfield, was captured on video entering the Alligator Farm at approximately 7:45 PM on Nov. 5. The defendant damaged numerous exhibits and statues around the complex causing an excess of $5000 in damage.
Hatfield is seen climbing a structure at the Nile Crocodile enclosure and jumping into a pool occupied by crocodiles.
Hatfield was attacked by a crocodile and sustained non-life threatening injuries to his feet and leg.
The defendant was apprehended and charged with Burglary, Criminal Mischief, and Violation of Probation.
Hatfield is currently being treated at Flagler Hospital and will be transported to the St. John's County jail, upon his release from the hospital.
---
Florida Man Arrested for Catching & Beating Gator at Campground
David Healy of St. Petersburg, FL was arrested by Pinellas County Sheriff's Office and charged with illegal capture of an alligator. According to reports from

Tampa Bay Times

and Fox News, Healey used a fishing line and raw chicken to entice the gator from a pond at a local Kampgrounds of America (KOA) site.
Healey told responding deputies that he took the violent action against the young gator to protect others at the campground. Feeding alligators has long been banned by Florida Fish and Wildlife Commission and condemned by scientists who warn that alligators lose their natural fear of humans as a result of feedings.
---
Florida man accused of dumping 70 gallons of Feces on Road in Punta Gorda
Below is a release from the Charlotte County Sheriff's Office
Communication between vigilant neighbors led to an arrest for illegal dumping in their community only two days after the incident occurred. Kevin Smiley (6/11/54), was arrested on October 22 for dumping approximately 70 gallons of human waste onto a roadway in Punta Gorda.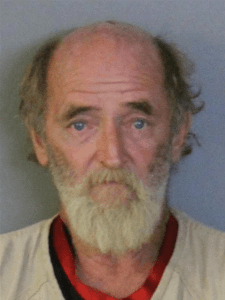 Charlotte County deputies responded to the 7300 block of Cleveland Drive in Punta Gorda on October 20th after receiving a call about a large amount of human waste in the road. The deputy observed two dump locations, approximately 100 yards apart and each with a 35 gallon red tote tipped over at the spill location.
A witness in the neighborhood provided a description of a truck that was observed in the area carrying the red totes prior to the incident. The witness remembered the truck due to the foul odor around it (the witness was on a bicycle at the time).
The incident was assigned to the CCSO Environmental Investigator, Detective Traniello, on Monday, October 22. Detective Traniello examined the scene of the incident, observing a large amount of toilet paper and feminine product waste still on the side of the roadway. Upon following up on tips from witnesses, Detective Traniello located the registered owner of the suspect truck, Charles Bailey (11/1/48), at his residence of 1520 Harbor Avenue. Another tenant at the property advised that Kevin Smiley frequently drive the vehicle. Smiley was noted to match the physical description of the suspect provided by witnesses.
Detective Traniello made contact with the truck's owner, Charles Bailey, and determined that Kevin Smiley is an employee of Bailey's who assists in maintenance of rental properties. Kevin Smiley also provided a statement in regards to the incident. Detective Traniello's investigation determined that Smiley was paid to remove septic waste from an address on Quail Drive. The waste was then dumped on Cleveland Drive.
Based on the findings of the investigation, and the fact that suspect Kevin Smiley made no efforts to remove, clean, or report the dumped waste, he was arrested and charged with two counts of Littering Over 500 Pounds Commercial or Hazardous Waste.
403.413 Litter law
(4) Dumping Litter Prohibited. – Unless otherwise authorized by law or permit, it is unlawful for any person to dump litter in any manner or amount: In or on any private property, unless prior consent of the owner has been given and unless such litter will not cause a public nuisance or be in violation of any other state or local law, rule or regulation
To wit: Florida Administrative Code – 62-701.300
General prohibition
(a) No person shall store, process or dispose of solid waste except at a permitted solid waste management facility or a facility exempt from permitting under this chapter.
This is an excellent example of community members reporting suspicious activity in their neighborhood. Our non-emergency number, (941) 639-0013, is answered 24 hours a day by a dispatcher who can send a deputy to investigate. You can also call 9-1-1 if you have an immediate concern for your safety or the safety of others.
REMEMBER- If you observe something unusual or think something looks wrong, report it. Our safe community is a partnership between all members, those with a badge and without.
---
Florida Store Owner Bans Customers from Heating Bagged Urine in Microwave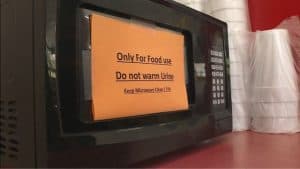 A Jacksonville store's close proximity to drug testing centers resulted in the owner banning customers from using the microwave to warm urine stored in bags or containers. Parul Patel, owner of On the Fly convenience store on the corner of Phillips Highway and Shad Road told First Coast News, "We got sick and tired of people bringing their urine containers," said . "They're just random people walking and it's happening every day."
---
Florida Man Convicted of Pharmacy Fraud in Miami
According to the U.S. Dept. of Justice, Nieves Suarez, 48, of Miami, Florida, was convicted of conspiracy to commit health care fraud and four substantive counts of health care fraud.
According to evidence presented at trial, Suarez owned and operated a fraudulent community retail pharmacy. Suarez was the president, director, and registered agent of Golden Owl Pharmacy & Discount Corp., located at 1874 SW 57th Ave, Miami, Florida, from January 3, 2011, through November 30, 2012, and secretary from November 30, 2012 through March 10, 2015. From November 2011 through August 2014, the Medicare Part D program reimbursed Golden Owl Pharmacy & Discount Corp approximately $1.6 million. Although Golden Owl Pharmacy & Discount Corp did make some drug purchases, audits revealed shortages totaling $915,784.
Sentencing is scheduled for December 12, 2018, 10:00 a.m., before U.S. District Judge Marcia G. Cooke (Case No. 18-20175-CR). Suarez faces up to twenty years in prison for the conspiracy charge and ten years in prison for each substantive health care fraud count of conviction.
U.S. Attorney Fajardo Orshan commended the investigative efforts of the FBI and HHS-OIG in this matter. This case is being prosecuted by Assistant U.S. Attorney Christopher J. Clark.
---
  Florida man dead after oxygen tank catches fire while he smoked cigarettes
ST. AUGUSTINE, FL – According to ActionNewsJax.com, a man in St. Johns County, Florida, was discovered dead in a chair in his home after it was determined he likely caught fire while smoking cigarettes.
The 67-year-old man was discovered by his daughter, who said her father smoked cigarettes but usually turned off the oxygen. First responders found the oxygen tank, an ashtray, a pack of cigarettes and a light in front of him.
The man's body was burned, but the rest of the man's home contained only smoke damage and didn't appear to catch fire, the report said.
---
Gainesville Man Used Motorized Tricycle In Attempt To Elude Police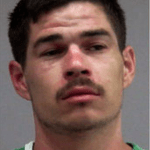 GAINESVILLE, Fla. – A three-wheeled Schwinn bicycle was no match for the Gainesville Police Department when a suspected burglar was on the run.
According to WJXT News4Jax and Gainesville Police Dept., Joshua Mimbs was spotted knocking on doors in a local neighborhood asking for a bicycle and looking into a home.
When officers arrived, they spotted Mimbs riding a tricycle outfitted with an electric motor, Mimbs kept riding away. Eventually, Mimbs tried to run off but was quickly stopped.
Police said Mimbs, who was already on probation for grand theft auto, had broken into the home and taken the tricycle, which was worth $600, from the garage.
Mimbs was booked into the Alachua County jail on charges of burglary, grand theft, resisting an officer without violence and probation violation.
Naked Florida man starts house fire while smoking pot, drinking and baking cookies on George Foreman grill
According to reports from Northwest Florida Daily News and the Niceville Police & Fire Departments, a naked man rescued from a house fire admitted to accidently setting his house on fire after he drank 2 liters of vodka, smoked marijauna and attempted to bake cookies on an indoor grill known as a George Forman grill.
According to reports, the grill and cookies caught fire after he left the grill unattended. When the man attempted to cover the flame with towels, the towels also caught fire.
As firefighters extinguished several items in the home which caught fire, an officer detained the man and removed him from the house for his own safety. Firefighters said that if he had stayed in the home much longer, he could have possibly died from smoke inhalation. Fortunately, the incident ended with no life-threatening injuries.
---
Ocala Couple Suspected of Dealing Drugs Through Drive Through Window in Trailer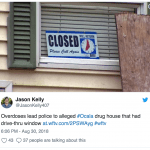 According to WFTV and Ocala Police Department, a local couple was arrested after a series of local overdoses led law enforcement to their trailer where a drugs were allegedly sold through a special-built drive through window, which included an open/closed sign.
"We were seeing some overdose incidents that were happening in this particular area, specifically at this particular location," Ocala police Capt. Steven Cuppy told WFTV. "There (were) some heroin sales that were going on there. Subsequently, through the investigation, we were able to determine that product was laced with fentanyl."
William Parrish Jr. and McKenzee Dobbs were arrested on multiple charges,, including drug possession, selling drugs and keeping or maintaining a dwelling used to keep or sell drugs.
---
Pet Monkey Bites Boy at Carrabba's Restaurant in Stuart, FL
An informal weekly event known as "Monkey Mondays" at Carrabba's Italian Grill in Stuart was cancelled after an 8-year old boy was bitten by one of two pet monkeys brought by a local couple.
According to the Miami Herald, the couple started the exotic pet-friendly tradition when they brought their two pet monkeys to eat outside on Carraba's patio. Eventually, the wait staff started calling the patron's weekly routine as "Monkey Mondays,"
However, those days are over after a 9-month-old Capuchin named JoJo bit an 8-year-old boy on the finger.
On July 16, the Herald states, JoJo the monkey's owners warned an 8-year-old boy and his father who were dining on the patio that the monkey was "being hyper." The boy then pet the monkey, who was seated in a high-chair at the table. When the boy returned to pet JoJo again later in the meal, the monkey bit the boy on his pinkie finger.
Florida Fish and Wildlife Conservation Commission investigated the monkey owners' home, which they found to be a "safe and adequate environment" for the five monkeys the couple owns. But the FWC did cite the owners for not having JoJo's rabies shots up to date; the owners say their veterinarian mistakenly told them the rabies vaccine wasn't required. They have since updated his rabies vaccine, the Herald reports.
As for those Monkey Mondays, Carrabba's manager Ramona Cook told the Herald that they are now cancelled, and henceforth the restaurant patio will only allow "recognized service dogs and ponies."
SIMILAR STORIES:
• Top 'Weird Florida' Stories of 2018
• Florida Crime Rate Sharply Declines in First 6 Months of 2018
• Florida's Most Dangerous Middle-Sized Cities