The Florida delegation is backing the U.S. Department of Transportation's (USDOT) Maritime Administration (MARAD) helping fund ports in the Sunshine State.
At the end of last week, U.S. Transportation Sec. Elaine Chao announced MARAD has awarded more than $280 million in grants through the new Port Infrastructure Development Program to help improve ports across the nation.
"Ports are gateways to the world and port infrastructure investments will improve the regional economy, increase productivity and economic competitiveness, and create more jobs," said Chao.
"The Port Infrastructure Development Program supports efforts by ports and industry stakeholders to improve facility and freight infrastructure to ensure our nation's freight transportation needs, present and future, are met.  The program provides capital financing and project management assistance to improve port capacity and efficiency.  Of the 15 projects that were awarded grants, six are located in Opportunity Zones, which were created to revitalize economically distressed communities using private investments," USDOT noted.
"We are very excited to have the opportunity to work more directly with America's ports to enhance their facilities," said Maritime Administrator Mark Buzby.  "The grants awarded will ensure that these facilities are operating at their highest, most productive capacities."
The Port Canaveral Cargo Berth Rehabilitation and Modernization Project was awarded $14.1 million "to bring the facility into a state of good repair by completing several construction projects that will improve its resiliency."
The PortMiami Cargo Yard Resiliency Improvements and Fumigation and Cold Chain Processing Center Project was awarded $44 million "to supplement PortMiami infrastructure improvements to upgrade drainage and resiliency methods, along with the reorganization of cargo containers" and to "construct a state-of-the-art fumigation and cold chain processing facility." Backers of the grant said the additional funds will help ensure perishables will be able to get through the port with more efficiency.
Chao held a media event in South Florida to help showcase the funds and the region's representatives on Capitol Hill applauded the grants.
"Our nation's seaports are significant drivers of economic growth, supporting 31 million jobs and generating almost $5.4 trillion in economic activity. In Florida, we are lucky to have some of the best and busiest ports in the country. Our seaports support almost 900,000 jobs and contribute $117.6 billion in economic value to the state. Products from all over the world come through Florida's ports before making it to the grocery stores or retail shops every one of us frequents," wrote U.S. Rep. Mario Diaz-Balart, R-Fla., in an op-ed that appeared in the Miami Herald on Friday.
"PortMiami is recognized as the Global Gateway of the Americas. It contributes $43 billion annually to our local economy while supporting more than 334,500 jobs. More than a million containers of cargo come through PortMiami each year, much of it containing fruits, vegetables and flowers from South America. When they are brought to the United States, they require fumigation to ensure that the products are safe. The U.S. Department of Agriculture (USDA) charges a fee for this fumigation. The fee covers the costs for USDA to monitor the fumigation treatments," added Diaz-Balart who leads Republicans on the U.S. House Transportation and Housing and Urban Development (THUD) Appropriations Subcommittee.
"Unfortunately, PortMiami has limited space and, consequently, usually fumigates in a trailer capable of holding only 20 pallets of commodity. In seaports with more land available, this fumigation is done all at once in warehouses capable of holding up to 2,400 pallets. Despite this vast discrepancy, in 2015 the USDA adopted the same fee for each individual treatment. That means that if import volumes were equal for Chilean grapes and Peruvian asparagus brought into Northeastern and Southeastern ports, the Southeast would pay $3.27 million compared to the Northeast paying only $21,868," he continued, insisting the funds  will "help ensure PortMiami remains competitive and levels the playing field with other ports in the Northeast."
Over on the other side of the aisle, other members of the South Florida delegation cheered the funds.
"I am extremely proud to have been a part of this bipartisan effort to win this much-needed investment for PortMiami," said U.S. Rep. Debbie Mucarsel-Powell, D-Fla. "Our port is a $43 billion economic powerhouse and center of job creation for our region, and these funds will help ensure our port has the expanded capability to handle specialized cargo from around the world. I will continue to fight for funding so that our region remains economically competitive and supports good-paying jobs."
"PortMiami is one of the true economic engines of Miami-Dade County," said U.S. Rep. Donna Shalala, D-Fla., on Tuesday. "I am proud to have helped lead the Miami-Dade delegation in support of a grant that will ensure PortMiami will continue driving economic growth in South Florida for years to come. By making long-term investments in our critical infrastructure, we not only bolster Miami's competitiveness in an increasingly dynamic global economy, we guarantee that our community will maintain its place at the crossroads of the Americas' business and commerce."
Reach Kevin Derby at kevin.derby@floridadaily.com.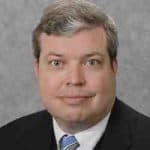 Latest posts by Kevin Derby
(see all)