Despite Tropical Storm Barry moving over oil platforms and refineries along the Gulf Coast, gas prices in Florida dropped last week.
AAA released a study on Monday which showed the average gallon of gas in Florida cost $2.63 on Sunday, down four cents from the start of last week and around 20 cents lower than this time last year. On Sunday, the average gallon of gas across the nation cost $2.79.
Mark Jenkins, a spokesman for AAA and the Auto Club Group, weighed in on gas prices on Monday.
"Crude oil and gasoline prices increased on the stock market last week, due to concerns that Tropical Storm Barry would cause temporary interruptions in fuel supply," said Jenkins. "Futures prices rose at a pace that would normally translate to a 5-10 cent increase at the gas pump. Wholesale gas prices also suggest a state average of about $2.70 per gallon."
Jenkins also offered his take on the price of gas in Florida over the coming days.
"Pump prices could go in either direction this week," Jenkins said. "Retail prices could follow futures prices higher. But if it's determined that Barry did not cause extensive damage to the fuel infrastructure along the Gulf Coast, operations quickly return to normal, pump prices could remain unaffected by the storm."
According to the Oil Price Information Service, while one refinery shut down on a precautionary basis, most of the refineries in Louisiana were not hurt by Tropical Storm Barry even as 73 percent of production in the Gulf of Mexico was temporarily stopped. However, evaluations are still ongoing.
Three markets across Florida–Gainesville, Panama City and Sebring–all tied with having the most expensive gas in the Sunshine State with prices averaging $2.69 a gallon in those areas. Punta Gorda had the least expensive gas in Florida at $2.57 a gallon followed by the Villages and the Bradenton-Sarasota-Venice area where prices stood at $2.59 a gallon.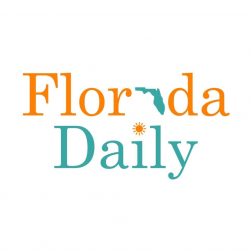 Latest posts by Florida Daily
(see all)