 U.S. Rep. Brian Mast, R-Fla., and U.S. Rep. Tulsi Gabbard, D-Hi., have teamed up again to tackle how the U.S. Department of Veterans Affairs (VA) handles the cases of veterans exposed to burn pits.
Last year, Mast and Gabbard brought back a proposal having the federal government evaluate veterans and active-duty personnel who might have been exposed to open burn pits and airborne chemicals. Over the past three decades, more than 140,000 servicemembers and veterans have reported exposure to burn pits and toxic chemicals.
In 2018 with the support of Gabbard, Mast introduced the "Burn Pits Accountability Act" which they also introduced in 2019. The proposal had the U.S. Defense Department list servicemembers who could have been exposed to open burn pits or airborne toxins, enrolling them in the Airborne Hazards and Open Burn Pit Registry. It also ensured the Defense Department and the VA share information about burn pit and airborne toxin exposure. The bill was brought into last year's National Defense Authorization Act (NDAA).
This week, Gabbard introduced the "SFC Heath Robinson Burn Pit Transparency Act" with Mast as the main cosponsor. According to Mast's office, the bill "would require the VA to document, track, notify Congress of all cases of burn pit exposure reported by veterans to the VA."
"There's no doubt that burn pits are the Agent Orange of our generation. Service members that were exposed in Iraq and Afghanistan are seeing horrible health effects and are dying as a result," Mast said on Tuesday. "We've made progress, but much more must be done, which is why we need this bill to track exposure to burn pits so exposed veterans can get the care they need."
"Millions of our brothers and sisters in uniform have been exposed to the toxic chemicals released from toxic burn pits and are suffering and dying without treatment. This is an egregious failure of our nation to those who serve. It is too late for some, but more are suffering and more need help. While there has been some progress on this front in the Defense Department and VA, more must be done," Gabbard said.
"Our veterans deserve care, compensation, and disability benefits. Every day we lose more of our brothers and sisters, like Heath, to the toxic scars they endured as part of their service to and sacrifice for our nation. This is the Agent Orange of our post-9/11 generation and we can't be slow to act in the same way our nation failed our Vietnam veterans. They deserve better. Their families deserve better. Congress must pass this bill today," Gabbard added.
Gabbard's bill was sent to the U.S. House Veterans Affairs Committee. U.S. Sens. Sherrod Brown, D-Ohio, and Rob Portman, R-Ohio, are championing the proposal in the U.S. Senate.
Reach Kevin Derby at kevin.derby@floridadaily.com.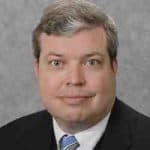 Latest posts by Kevin Derby
(see all)