Looking to win their first state attorney general's race in two decades, two Democrats are lining up to run.
With Florida Attorney General Pam Bondi facing term limits, state Rep. Sean Shaw, D-Tampa, and Central Florida attorney Ryan Torrens are both running in the Democratic primary. This week, they both qualified to make the primary which is at the end of August.
First elected to the state House in 2016 to represent parts of Hillsborough County, Shaw looked to win over Democrats this week by ripping into President Donald Trump's immigration policies.
"In the United States, we should be able to agree that ripping children from their parents and throwing them in cages like animals isn't an option," Shaw insisted on Thursday. "We should be able to agree that inflicting intentional harm on a child is the greatest injustice imaginable.But in Donald Trump's America, we can't. Yesterday, I went to the Homestead immigration facility. Like everyone who's come out here – senators, congresspeople, state reps – I was denied access."
Shaw then turned his fire to Florida Republicans including Bondi and the two contenders looking to fill her shoes: state Rep. Matt Caldwell, R-Lehigh Acres, and state Sen. Denise Grimsley, R-Lake Placid.
"You know who hasn't tried to help the kids that Trump and Sessions are holding hostage?" Shaw asked. "Pam Bondi. For the last six weeks, there has been an ongoing, deliberate violation of human rights in Florida, and our Attorney General has done and said exactly nothing.
The two Republicans running to follow Pam Bondi as AG have said nothing. And in times of great moral crisis, silence is complicity. I will not be silent while children are being used as bargaining chips by a corrupt president hell-bent on satisfying the worst impulses of the farthest fringes of our society."
Shaw also looked to showcase his father, former Florida Supreme Court Chief Justice Leander Shaw, the first African American to lead the state's highest court.
"When my father, Leander Shaw, was appointed to the Florida Supreme Court, I was five years old," Shaw noted. "I loved everything about the court – I ran through the wide corridors, hid in the high-ceilinged courtrooms, stared in awe at the endless shelves of intimidating books. And I watched as my dad, seated in his huge chair, asked important-sounding questions and helped people solve problems. As I grew up and began to understand the business of the court, its corridors and chambers got smaller and less grand, but my dad only seemed to get bigger and more inspiring. He brought his whole self to every case: his searching, nimble intellect; his profound empathy; his unerring moral compass. I watched as he made history.
"From my dad, I learned first and foremost that the rule of law should act as the ultimate equalizer for everyone, no matter where you're from, what God you worship, or who you love," Shaw added. "I learned that working for justice is the noblest calling, and that serving others isn't a part-time job. I'm proud that that I carry those values in my DNA, and that I bring them to everything I do, from protecting Floridians against insurance industry abuses to standing up to the gun lobby to fighting for criminal justice reform."
With most of the state's Democratic leadership behind Shaw, Torrens looked to introduce himself to voters and reinforce his credentials.
"Over a year ago, I announced my candidacy for Florida attorney general and attacked our corrupt campaign finance system. I pledged to refuse any big corporate contributions because of their corrupting influence. I pledged to run a grassroots campaign empowered by everyday citizens and small-dollar donors," Torrens noted on Friday. "When I first announced, many said I was crazy and would have no chance unless I sold out to the big corporate interests like so many other candidates and public officials do. I didn't get in a shouting match with them because I knew we would lead (and prove them wrong!) by the simple power of our example. We just did that! Yesterday, I qualified for the ballot for Florida attorney general without accepting one penny in big, corporate special interest contributions."
Torrens signaled that he plans to make campaign finance reform a cornerstone of his campaign.
"We must win this election to prove to the consulting class and the political elites that they are dead wrong," he insisted. "We do not need to sell out to big corporate interests to get elected. The real power rests with us, the people. Our strength is in our numbers and together, the big special interests don't stand a chance."
Kevin Derby can be reached at Kevin.Derby@floridadaily.com.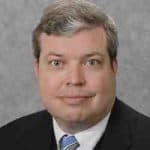 Latest posts by Kevin Derby
(see all)