This week, two congressmen from the Sunshine State joined the American Flood Coalition.
On Monday, U.S. Rep. Charlie Crist, D-Fla., and U.S. Rep. Gus Bilirakis, R-Fla., announced they were now members of the American Flood Coalition, "a nonpartisan alliance to address the growing threat of flooding and sea level rise." With the two congressmen on board, there are now 17 members of Congress as part of the coalition.
Both Crist and Bilirakis explained why they had joined the coalition.
"Flooding is the costliest and most common natural disaster in the U.S. – claiming lives, damaging households and businesses, and straining government agencies," said Crist. "I'm proud to join the American Flood Coalition, an effort to bridge party lines and levels of government to promote and enact practical solutions to this common, growing threat. I look forward to teaming up with this new coalition to do everything in our power to build stronger, smarter, flood-proof communities."
"Flooding greatly impacts the lives of many of my constituents," said Congressman Bilirakis. "As their voice in Washington, I am committed to ensuring access to affordable flood insurance and continued investment in the infrastructure improvements needed to prevent future flooding."
They also showcased how the Tampa Bay area–which they both represent–has been impacted by flooding.
"According to the U.S. Army Corps of Engineers, coastal communities in greater Tampa Bay are projected to experience roughly 4-5 inches of sea level rise over the next 15 years. Flood-prone properties in St. Petersburg lost an estimated $244 million in value due to flooding and rising sea levels since 2005, and are projected to lose an additional $280 million over the next 15 years. In 2016, Tropical Storm Hermine caused significant destruction throughout the Tampa Bay area, with an estimated $89 million in damages throughout Pasco County alone," Crist's office noted.
"I am thrilled to welcome Congressmen Bilirakis and Crist to the Coalition," said Melissa Roberts, the executive director of the American Flood Coalition. "Both Congressman Bilirakis and Congressman Crist have long dedicated themselves to helping families and businesses along Florida's Gulf Coast to address the threat posed by flooding and rising sea levels. With seven bipartisan members of Florida's congressional delegation and over 60 local members in Florida displaying a commitment to working together through the Coalition, we can champion proactive solutions to the challenges facing our communities."
As Roberts noted, the group does have some support from the Florida delegation. Back in March, U.S. Reps. Al Lawson, D-Fla., John Rutherford, R-Fla., and Mike Waltz, R-Fla., joined the American Flood Coalition. Two other Republicans in the Florida delegation—U.S. Reps. Brian Mast and Francis Rooney–are also members of the American Flood Coalition as are a host of elected officials in the Florida Legislature and holding local office across the state.
Kevin Derby can be reached at Kevin.Derby@floridadaily.com.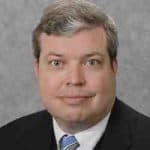 Latest posts by Kevin Derby
(see all)