The U.S. Air Force announced this week that Tyndall Air Force Base will host three new F-35A Lightning II squadrons.
The Air Force announced the decision on Tuesday and offered some of the reasons why it chose to base the squadrons on the Panhandle.
"Air Force officials selected Tyndall AFB based on numerous attributes, including infrastructure capability, quality of life for Airmen, and airspace. The selection process included a thorough environmental impact analysis, in accordance with the National Environmental Policy Act," the Air Force noted. "The decision followed a 2018 proposal by the Air Force to base F-35s at Tyndall AFB after extensive damage from Hurricane Michael prompted the base's redesign to become the Department of Defense's first Installation of the Future. This has allowed the Air Force to rebuild the base to accommodate the unique needs of the F-35A."
"Adding F-35 squadrons at Tyndall (AFB) ensures airmen will continue to have a strategic advantage as the 325th Fighter Wing enhances fighter training and combat readiness," said Col. Greg Moseley, the commander of 325th FW.
"The airspace surrounding Tyndall (AFB) is a national treasure," Moseley added. "The type of training conducted here integrates the DoD's most advanced aircraft and builds a dynamic force."
The first of the three squadrons will arrive in September 2023. Each squadron will have 24 Joint Strike Fighters.
"Air dominance is critical to the National Defense Strategy and basing F-35s at Tyndall (AFB) will only further our service's air superiority goals for 2030 and beyond," Moseley said.
U.S. Rep. Neal Dunn, R-Fla,, who represents the area in Congress, cheered the news.
"Tyndall Air Force Base is the perfect choice to host three new squadrons of the F-35A Lightning II, the future of the U.S. Air Force," said Dunn on Wednesday. "Tyndall was hit hard by Hurricane Michael in 2018, and I'm grateful to the U.S. Air Force for committing to rebuilding the base immediately following the storm. This addition is exactly what the base and the surrounding area need to further recover and thrive. Not only will building these new squadrons bring new jobs to the community, but thousands will soon call Florida's Second Congressional District 'home'. Many thanks to everyone who helped in this process!"
Reach Kevin Derby at kevin.derby@floridadaily.com.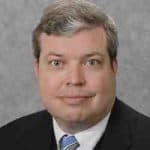 Latest posts by Kevin Derby
(see all)