 Uber released a report from the Economic Development Research Group (EDR Group) which found that its drivers in the Sunshine State led to $870 million for its drivers in the Sunshine State in 2017.
Kasra Moshkani, Uber's general manager in the Southeast, weighed in on the report on Thursday.
"Uber is proud to unveil this initial report that provides measurable details about how Uber's platform generates economic benefits and how it impacts riders and drivers throughout Florida, leading to additional effects on our state's diverse economy," said Moshkani.
The study found Uber's activities support $1 billion of gross domestic product in Florida and adds $134 million to the state's economy. Most Uber drivers–87 percent–earn income from other jobs. Most of them–63 percent–work  for Uber for 20 hours or less each week.
Former U.S. Rep. Tom Feeney, R-Fla., the president and CEO of the Associated Industries of Florida (AIF), said Uber remains an important part of the state's economy.
"Since Florida lawmakers voted in 2017 to remove road blocks and allow residents and visitors alike to have choices when it comes to transportation, the economic impact of ridesharing, particularly Uber, proved what Florida businesses have said all along: when government gets out of the way, and the market is allowed to flourish, the economy will prosper," Feeney said.
Feeney wasn't the only leader of the Sunshine State who praised Uber.
"When local governments and business work together, they have the ability to greater impact the community that they serve. It is through partnerships like these that communities are able to evolve more rapidly," said Ginger Delegal, the executive director of the Florida Association of Counties.
"Florida's tourism industry relies heavily upon the ability for our 116.5 million visitors to travel safely and seamlessly to our hotels, restaurants, airports and attractions," said Carol Dover, the  president/CEO of Florida Restaurant and Lodging Association. "The millions of dollars injected into our state's economy bodes well for our number one industry, and we look forward to Uber's continued impact on Florida's economy."
The report can be read here.
Kevin Derby can be reached at Kevin.Derby@floridadaily.com.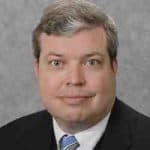 Latest posts by Kevin Derby
(see all)