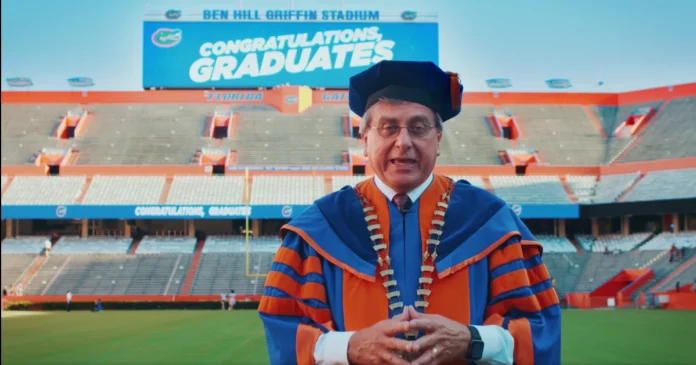 After leading the University of Florida (UF) for eight years, UF President Kent Fuchs announced on Wednesday that he will step down at the end of the year but will stay on at the university as a professor.
"When I was appointed in 2014, I was asked to make three commitments to the Board of Trustees and the Board of Governors," Fuchs said. "First, that I would work to raise the stature of UF to be among the nation's top 10 public universities. Second, that UF would launch and complete a $3 billion fundraising campaign. Third, that UF would not increase its tuition while I served as president. Those promises were made and those promises were kept.
"I have been incredibly fortunate to work with and learn from Chair Hosseini and, indeed, all the trustees. I am particularly grateful to Chair Hosseini for his guidance and tireless work on behalf of UF and for our partnership," Fuchs added. "He and his colleagues have worked effectively to advance the University of Florida to the immense benefit of our students, faculty, staff, alumni and the entire state of Florida.
"UF has amazing faculty, staff, students and alumni, as well as incredible leaders in all areas across the university. They have made an enduring impact on UF. I have been blessed to serve with them," he continued.
UF Board of Trustees Chairman Mori Hosseini praised Fuchs as "one of the most exceptional leaders I have ever had the pleasure of knowing, an excellent partner to the trustees and an absolutely exemplary person."
"Kent Fuchs has been precisely the right person at the right time to take UF to the heights it has achieved," Hosseini said. "His sense of purpose, commitment to UF and warmth and love for the university have been a tremendous source of encouragement for me and for everyone at UF — while helping to lift the university even higher on the national stage. I am honored to have served with President Fuchs and I congratulate him on leaving a wonderful legacy that every Gator can be proud of."
During Fuchs' tenure in office, UF moved into the nation's top 10 public universities, according to the U.S. News Best Colleges annual rankings with increased funds for research and more students applying.
The Board of Trustees will begin a national search for Fuchs' replacement.
Up in Washington, U.S. Rep. Debbie Wasserman Schultz, D-Fla., a UF graduate, praised Fuchs.
"President Fuchs helped propel the University of Florida to the elite ranks of America's public universities, and he did it while leading a phenomenally successful capital campaign and helping hold tuition costs down. His personal touch on campus was a warm welcome for many students, like it was for my own children. Unfortunately, he also dealt with untenable, unacceptable pressure from the executive branch and their appointees that resulted in policies anathema to the integrity of an academic institution. UF has benefitted greatly under his leadership. My hope is that in his final year, this president reasserts the academic freedom and integrity that will continue to fuel my alma mater's scholarly excellence and achievements. The next woman or man to succeed him must be free to reestablish a clear policy of academic freedom and the full ability to utilize their expertise without interference from the executive branch or the UF Board of Trustees. I wish President Fuchs the best in his final year as president and am thankful for his commitment to the Gator Nation," Wasserman Schultz said.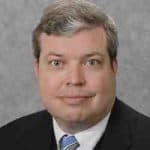 Latest posts by Kevin Derby
(see all)