 Florida saw a drastic jump in unemployment claims over the past week as the coronavirus outbreak continues to hit the economy.
Last week, according to a report from the U.S. Labor Department released on Thursday, there were 74,021 claims in the Sunshine State–up more than 10 times from the 6,463 claims for the week ending March 14.
That is a pattern which held at the national level as well. For the week ending on March 14, there were around 300,000 claims across the nation–which jumped to around 3.3 million last week.
U.S. Labor Sec. Eugene Scalia weighed in on the numbers on Thursday.
"This large increase in unemployment claims was not unexpected, and results from the recognition by Americans across the country that we have had to temporarily halt certain activities in order to defeat the coronavirus," Scalia said. The hard impact of this on American workers was anticipated in the bill passed by the Senate last night, which provides hundreds of billions of dollars in unprecedented funding for traditional unemployment insurance and pandemic unemployment assistance, and one-time cash payments of $1200 or more to Americans making $75,000 or less ($150,000 for those who are married).
"Perhaps more important, the Senate bill also provides incentives and funding for businesses to keep their workers on payroll, so that, as soon as possible, we can spring back to the strong economic conditions we enjoyed just weeks ago," Scalia added.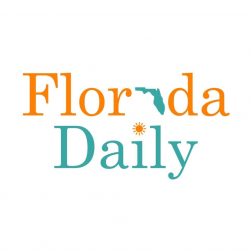 Latest posts by Florida Daily
(see all)