 With 215,000 new private-sector jobs created in the past year, the unemployment rate in Florida continues to drop.
Gov. Ron DeSantis announced on Friday that the unemployment rate in Florida dropped to 3.2 percent in September, down from 3.3. percent in August and below the national unemployment rate of 3.5 percent.
"I can't say it enough, Florida's business-friendly environment continues to attract investment and growth," said DeSantis. "Prioritizing investments in innovation and talent development while keeping taxes low will continue to advance and diversify Florida's economy."
Florida's annual private-sector job growth rate stood at 2.8 percent last month, well above the national average of 1.6 percent.
"Governor DeSantis' commitment to growing a solid and resilient Florida economy is outstanding," said Executive Director of the Florida Department of Economic Opportunity Ken Lawson. "Each new job created is more than a data figure, it is a real opportunity for a Floridian to do meaningful work, pay their bills and live a better life. We are committed to making smart strategic investments in Florida communities to ensure we are fueling economic growth for all Floridians."
In the past year, the education and health services sector led the state with 59,600 new jobs followed by professional and business services with 49,200 new jobs and leisure and hospitality with 30,300 new jobs.
Monroe County had the state's lowest unemployment rate in Florida last month at 2.0 percent followed by Okaloosa County at 2.3 percent, St. Johns County at 2.4 percent and Walton County at 2.5 percent.
Hendry County had the highest unemployment rate in the state last month at 7.1 percent followed by Hardee County at 5.6 percent, Citrus County and Highlands County at 4.3 percent each and Sumter County at 4.1 percent.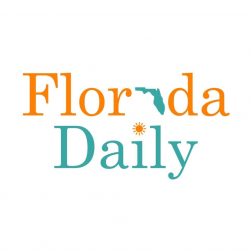 Latest posts by Florida Daily
(see all)