 The Florida Department of Economic Opportunity (DEO) announced on Friday that the state unemployment rate fell to 6.5 percent in October, down from the 7.2 percent rate in September. In October, the national unemployment rate stood at 6.9 percent.
In the past month, more than 61,000 private-sector jobs were created across the state.
"Florida's economy is strengthening as the unemployment rate continues to decrease," said Dane Eagle, the executive director of DEO, on Friday. "Under Governor Desantis' leadership, and working together with Florida business leaders and economic development partners, we have begun to focus efforts on Floridians returning to the workforce and helping to rebuild our great economy."
Florida lost 1,178,100 jobs from February to April and has since regained 699,700 of them. The leisure and hospitality sector was hardest hit with 198,500 lost jobs over the past year.
Wakulla County had the state's lowest unemployment rate in October at 3.5 percent, followed by St. Johns County at 3.7 percent, Santa Rosa County and Okaloosa County at 3.8 percent each and Lafayette County and DeSoto County at 4.0 percent each.
Osceola County had the highest unemployment rate in the state at 10.4 percent followed by Miami-Dade County at 8.8 percent, Orange County at 8.5 percent and Polk County and Broward County at 7.3 percent each.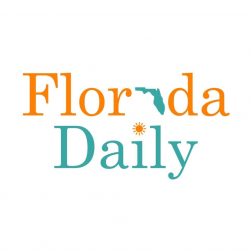 Latest posts by Florida Daily
(see all)