 Florida saw 20,000 new private sector jobs in August but the state's unemployment rate remained at 3.7 percent, the same as it was in July.
On Friday, Gov. Rick Scott announced the new jobs numbers, noting that since he took over at the start of 2011, Florida has seen more than 1.6 million new jobs as the unemployment rate went from 10.8 percent to 3.7 percent under his watch. During that period, the national unemployment rate went from 9.3 percent to 3.9 percent.
"The Florida turnaround story continues with another milestone being achieved – 1.6 million jobs created in under eight years," Scott said at an event in Brevard County on Friday. Floridians should be proud of this accomplishment and the entire nation should take note – by cutting taxes and creating a positive environment for business, we've grown our economy. We'll never stop fighting for job creation."
Cissy Proctor, the executive director of the Florida Department of Economic Opportunity, also weighed in on the new jobs numbers, showcasing Promise, a campus in Brevard County which helps special needs adults.
"The creation of more than 1.6 million new private-sector jobs is not an accident. Florida businesses are confident in our business-friendly environment and talented workforce, and programs like Promise in Brevard are great examples of the investments businesses are making in our state," Proctor said.
In the past year, more than 220,000 new jobs were created in Florida with the leisure and hospitality sector leading the way with 54,600 new jobs followed by construction with 39,300 jobs, education and health services with 29,300 jobs, professional and business services with 28,400 jobs, and trade, transportation, and utilities with 23,600 jobs.
Okaloosa and St. Johns Counties tied for the state's lowest unemployment rate at 2.9 percent followed by Walton County and Monroe County where it stood at 3.0 percent. Hendry County had the highest unemployment rate in the state at 8.3 percent, followed by Hardee County at 6.2 percent and Sumter County at 5.5 percent.
Kevin Derby can be reached at Kevin.Derby@floridadaily.com.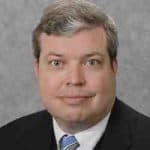 Latest posts by Kevin Derby
(see all)