The University of North Florida (UNF) is showcasing recent data from the U.S. Department of Education showing it has one of the lowest student default rates in the country.
UNF noted on Monday that it "ranks among the Top 25 public institutions across the country with the lowest student default rate, according to new data released from the United States Department of Education," placing 25th along with UCLA, Georgia Tech and the University of Wisconsin.
"UNF also has a lower loan default rate than almost every other Florida public university, including the University of Florida and Florida State University, and a better rate than such institutions as the University of Virginia," UNF noted. "Most of the universities with lower rates than UNF are medical and health sciences schools or schools offering only a narrow range of programs. If such limited-focus schools are disregarded, UNF is tied for No. 5 in the country."
Dr. Jay Coleman, UNF's vice president of data analytics, weighed in on the numbers on Monday.
"This is further evidence of the outstanding value of a UNF education," said Coleman. It's also a by-product of the stellar employment rates and starting salaries of our graduates, which are among the best in the State University System."
"The Cohort Default Rate (CDR) is the percentage of borrowers from a school who default after three years. According to the U.S. Department of Education, UNF's 2016 cohort loan default rate is 1.3 percent, with the national default rate at over 10 percent and 9.6 percent at public universities. More than 500 public universities were tracked by the U.S. Department of Education. There were a total of 458,687 defaulters of the more than 4.5 million student loan borrowers who entered repayment in fiscal year 2016," UNF noted.
"Our students have learned to borrow wisely. The average borrower indebtedness is over $19,000, which is well below the Florida average of $24,428 and national average of $29,800 for 2018 graduates," said Anissa Agne, UNF's senior director of financial aid. "Along with our institutional commitment to grants and scholarships, UNF also provides financial literacy opportunities. The synergy of these efforts, along with smart borrowing by our students, have all contributed to this outcome."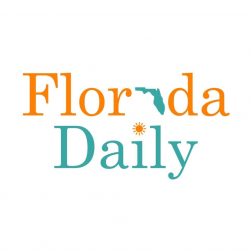 Latest posts by Florida Daily
(see all)