Florida Agriculture Commissioner Nikki Fried, who called for a secretarial disaster designation for Florida counties impacted by Hurricane Sally, announced that the U.S. Department of Agriculture (USDA) designated Okaloosa and Walton Counties as primary and Bay, Holmes, Santa Rosa, and Washington Counties as secondary disaster areas.
Producers in these counties are now eligible for USDA Farm Service Agency (FSA) disaster loans in addition to producers in Escambia and Santa Rosa counties who were previously eligible. Fried called all eligible producers in need of financial assistance to apply immediately.
"With so many Panhandle farmers reeling from the effects of Hurricane Sally, many facing up to 100 percent agricultural losses, this secretarial disaster designation makes available much-needed help for producers to begin to recover," said Fried. "Thank you to the USDA for responding to our calls for assistance and supporting Florida's panhandle growers in a time of need. I'm encouraging all eligible producers who are in need of financial assistance to apply immediately."
Farmers and ranchers should contact their local Farm Service Agency county office to learn which documents should be provided to help the local office expedite assistance, such as farm records, receipts, and pictures of damages or losses. In addition to these low-interest emergency loans, other existing disaster programs may be available for producers regardless of disaster declarations in their counties, including the Livestock Indemnity Program, Emergency Assistance for Livestock, Honeybees, and Farm-Raised Fish Program, Noninsured Crop Disaster Assistance Program (NAP), and Tree Assistance Program. Florida agricultural producers are also advised to visit the USDA Disaster Assistance Discovery Tool to determine their program eligibility.
For more information on all USDA disaster assistance programs, visit farmers.gov/recover, or contact local USDA Service Centers, which can be found at farmers.gov/service-center-locator. For assistance with a crop insurance claim, please contact crop insurance agents.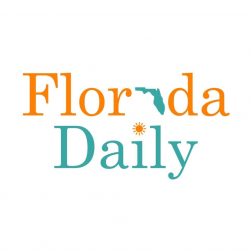 Latest posts by Florida Daily
(see all)