In its first look at the 2020-2021 citrus forecast, according to the U.S. Department of Agriculture's (USDA) National Agricultural Statistics Service (NASS) released at the end of last week, Florida orange production is continuing to decline.
"The United States all orange forecast for the 2020-2021 season is 4.65 million tons, down 11 percent from the 2019-2020 final utilization," NASS noted on Friday. "The  Florida all orange forecast, at 57.0 million boxes (2.57 million tons),  down 15 percent from last season's final utilization. In Florida, early,  midseason, and Navel varieties are forecast at 23.0 million boxes (1.04 million tons), down 22 percent from last season's final utilization.  The Florida Valencia orange forecast, at 34.0 million boxes  (1.53 million tons), is down 10 percent from last season's final utilization."
Florida Agriculture Commissioner Nikki Fried weighed in on the expected decline in orange production.
"When Americans think of wellness and health, their thoughts turn to Florida orange juice and fresh citrus, especially during these unprecedented times. Despite the challenges that Florida's citrus growers have faced as a result of citrus greening (Huanglongbing disease), I continue to be encouraged by the resiliency of this industry, its producers, and their commitment to new plantings, research, and innovation," said Fried on Friday. "Since late spring, the Florida citrus industry has anticipated the 2020-21 citrus crop to be smaller than the prior season and today confirms that assumption. However, Florida citrus production is a marathon, not a sprint, and the Florida Department of Agriculture and Consumer Services stands committed to help strengthen and promote Florida-grown citrus."
The USDA also expects 4.5 million fewer boxes of grapefruit and 1.1 million fewer boxes of tangerines in 2020-21.
However, the USDA also expects almost 1.1 million more boxes in specialty citrus.
"Florida citrus growers are finding success through innovative mitigation efforts to fight citrus greening in their groves. Today's forecast is more likely reflective of factors beyond grower control typical of the agricultural growth cycle than any one issue," said Shannon Shepp, the executive director of the Florida Department of Citrus. "While the first forecast of the season serves as a starting point, we recognize that it does not necessarily indicate where we will end up. We are optimistic about the conditions of groves, preparations for the coming season's crop and continued efforts to combat greening. Florida growers continue to produce the best tasting orange juice in the world, and we are confident consumers can continue to turn to the 'Original Wellness Drink' as we head into the fall and winter seasons."
The drop in Florida citrus production in recent years has been fairly dramatic. While the 2017-2018 season was a disaster due to hurricanes, Huanglongbing (HLB), more commonly known as citrus greening, which is spread by an insect called the Asian citrus psyllid, has harmed citrus trees across the Sunshine State. While researches supporters by both the state and federal governments are working on solutions to the problem, citrus greening continues to devastate Florida.
Reach Kevin Derby at kevin.derby@floridadaily.com.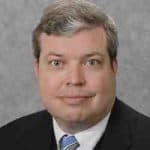 Latest posts by Kevin Derby
(see all)