This week, U.S. Rep. Val Demings, D-Fla., brought out a proposal to "apply an automatic eviction moratorium to all rental properties and foreclosure moratorium to all federally backed mortgages for locations under a federal declaration of an emergency" and " tie federal eviction and foreclosure moratoriums to individual states' unemployment levels during disaster declarations so that they last until after the economic damage from a disaster has stabilized."
Demings introduced the "Federal Disaster Housing Stability Act" and stressed that she brought the proposal out with the coronavirus pandemic in mind.
"Disasters happen," Demings said. "But evictions during a disaster don't need to. We should not allow Americans to go homeless due to financial distress during an emergency. An eviction is not a natural disaster. We have the power to ensure that a natural disaster does not mean eviction for American families.
"Since the beginning of the COVID-19 public health emergency, various federal housing and housing finance agencies have extended foreclosure and eviction moratoriums on a short-term, month-to-month basis. This fear and uncertainty has left millions of struggling homeowners and renters unsure about their ability to remain housed while unable to work," she continued.
"This legislation would provide stability and certainty for millions of renters and homeowners during future federal emergencies. As families struggle to get through this pandemic, we should have their backs," Demings added.
Demings has reeled in six cosponsors including fellow Florida Democrat U.S. Reps. Al Lawson and Frederica Wilson. The bill also has the support of the National Housing Law Project.
Demings' proposal was sent to the U.S. House Financial Services and the Education and Labor Committees. So far, there is no companion measure over in the U.S. Senate.
Enjoying a bit of the national spotlight as former Vice President Joe Biden considered adding her to the Democratic presidential ticket this year, Demings faces former congressional aide Vennia Francois, who won the Republican primary last month, and write-in candidate Sufiyah Yasmine in November. Demings is a heavy favorite to retain her seat in her solidly Democratic district.
Reach Kevin Derby at kevin.derby@floridadaily.com.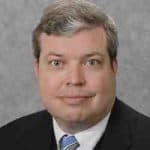 Latest posts by Kevin Derby
(see all)