Still generating buzz that she could end up as former Vice President Joe Biden's running mate on this year's Democratic presidential ticket, at the end of last week, U.S. Rep. Val Demings, D-Fla., unveiled the "Coronavirus Workers' Compensation for TSA Employees Act."
Demings, who sits on the U.S. House Homeland Security Committee, showcased the bill on Friday and noted that more than 500 Transportation Security Administration (TSA) employees have already tested positive for coronavirus and five of them have died due to it.
According to the congresswoman's office, the bill "would provide a presumption of workplace causation for TSA frontline employees who contract COVID-19 and apply for workers' compensation benefits" and "would not have to prove infection happened on the job, which is the current rule and would be difficult for coronavirus infections."
Demings weighed in on the bill on Friday.
"TSA employees are required to interact daily with the public, increasing their risk of exposure to COVID -19," said Demings. "This necessary legislation would provide a presumption of workplace causation. They are there for us every day. If they get sick, we need to give them the help they deserve."
Demings has reeled in more than a dozen cosponsors including U.S. Rep. Alcee Hastings, D-Fla. The bill was sent to the Homeland Security and the U.S. House Education and Labor Committee. So far, there is no companion bill in the U.S. Senate.
House Democrats are also pushing the "Health Care Opportunities for Transportation Security Administration Employees Act" from U.S. Rep. Lou Correa, D-Calif., which "would require TSA to provide its part-time employees with a greater cost share for health care insurance premiums after TSA significantly reduced this benefit last year and allow all TSA employees to adjust their health care enrollment during national emergencies." Demings is cosponsoring this proposal which was brought out on Friday. The Central Florida congresswoman is also backing U.S. Rep. Donald Payne's, D-NJ, "Hazardous Duty Pay for Frontline Federal Workers Act" which "would require OPM to create a hazardous duty pay category for frontline Federal workers, including TSA employees, who contract or have been exposed to COVID-19."
Reach Kevin Derby at kevin.derby@floridadaily.com.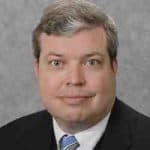 Latest posts by Kevin Derby
(see all)