 Running for a second term last year, U.S. Rep. Val Demings, D-Fla., faced no opposition in the general election but she has drawn a Republican opponent in the 2020 election cycle.
This week, Republican Kirk Troen, a businessman who served more than two decades in the Marines Corps rising from the enlisted ranks to become an officer,  kicked off his bid for Congress.
"It's time to put people ahead of politics," Troen said as he launched his campaign. "People in District 10 are weary of partisan politics and nothing getting accomplished in Congress. We need representatives in Washington who will work together to solve many of the pressing issues for the country rather than political gamesmanship.  That's why today this Marine Corps veteran is announcing for Congress."
Troen jabbed Demings though he did not mention her by name. He also expressed his frustration with Congress.
"Having put my life on the line to protect our freedoms, I am frustrated by Congress and our current representative focus on all things political," he said. "How much longer is Congress going to neglect the crisis at the border? When are they going to bring fiscal spending under control to reduce our debt? When are they going to truly make health care accessible and affordable? Why isn't ending the opioid crisis a priority?  The people deserve better.  It is time to take the hill for the people."
The new candidate's campaign promised that he will "focus on the important issues of national security, health care, the opioid crisis, upholding the Constitution, fiscal accountability, holding the line against taxes, and supporting our veterans." Troen also promised to fight to end congressional perks and have an open door policy for his constituents.
"Unlike the incumbent, my focus will be the people of the 10th District. I will hold office hours and town meetings year round not just when seeking re-election," said Troen. "People can count on the Marine veteran to do right by them rather than what is politically convenient."
The new candidate has an uphill battle on his hands. In the last election cycle, Democrats made up 44 percent of the district, which includes parts of Orange County, while 26 percent of voters there are Republicans. In the 2016 presidential election, Hillary Clinton took 61 percent of the vote in the district while 35 percent voted for Donald Trump.
Reach Kevin Derby at kevin.derby@floridadaily.com.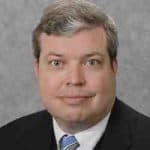 Latest posts by Kevin Derby
(see all)