A congresswoman from the Sunshine State is seeing her odds rise in the veepstakes to be former Vice President Joe Biden's running mate in this year's presidential election.
Last week, "Sabato's Crystal Ball" from the University of Virginia's Center for Politics ranked the possible candidates to be Biden's understudy and Demings came in second, behind only U.S. Sen. Kamala Harris, D-Calif., while U.S. Sen. Amy Klobuchar's, D-Minn., chances fade after the national attention paid to police policies after George Floyd's death garnered national attention and protests.
The Center review Demings' strengths and weaknesses, even while conceding her being so high on the list is "somewhat surprising."
"Demings, a former Orlando police chief, has emerged as one of the brighter stars in the Democratic House caucus, even though she was just elected in 2016. Like Harris, her background in law enforcement may bring both positives and negatives to her candidacy, and the Biden team will have to vet her carefully, both because she is relatively new to the national scene and because there is some history from her past as the chief of police that could be damaging (the Tampa Bay Times had a good rundown). It remains to be seen if she has enough high-level experience to strike the broader public as being supremely qualified for the job, but her background may also be the right fit for the moment," the Center noted.
"Just as an aside, because this pertains to both Harris and Demings: We think it would be harder to paint an African-American candidate, be it Harris or Demings, as unsympathetic to the criminal justice concerns of African Americans than it would be to paint a white candidate as such, even if there weren't substantive differences between the law enforcement backgrounds of the black candidate compared to the white candidate. This is part of the reason why Klobuchar, whom we once saw as a leading candidate, isn't even in our top 10 now, although her proximity to the troubles in the Twin Cities is uniquely problematic," the Center continued.
"Demings, unlike Harris, comes from an important swing state, Florida, and her district is based in Orlando, part of the electorally important I-4 corridor (which runs west to east from Tampa to Orlando). She is one of 27 House members from Florida, though, so while she may be decently known in Orlando, her name ID in Miami might not be any better than it is in Milwaukee. Speaking of Milwaukee, the last time a member of the House was on a ticket, Paul Ryan in 2012, it didn't really help Romney all that much in Wisconsin. In fact, down the ballot, Ryan also was a candidate for reelection that year, and he won by the smallest margin of his career," the Center added.
In the meantime, Demings has increasingly garnered national attention, including drawing on her background in law enforcement to pen a piece in the Washington Post on police targeting African Americans. She has also been interviewed at the national level and called for the U.S. Department of Justice to create an Office of Police Standards.
Demings, an African-American woman who worked in law enforcement for more than a quarter of a century, enjoyed a stint in the national spotlight as one of the House impeachment managers. She certainly comes from an increasingly populated part of a key swing state which could help Biden in November.
Still, there is some downside to naming Demings to the ticket. Most House members simply don't command much attention–which helps explain why they are almost never added to national tickets. The only politician who ever went from the House to the presidency was James A. Garfield back in 1880. Even as running mates, House members usually hurt the ticket more than help it. Paul Ryan didn't do much for Mitt Romney in 2012–the GOP ticket couldn't even carry Ryan's home state of Wisconsin–but he didn't greatly hurt the ticket. The same can't be said for William Miller who helped drag Barry Goldwater down. In 1964, Geraldine Ferraro, Walter Mondale's running mate, helped the ticket as the first woman on a major party's presidential ticket but not enough to carry her home state of New York as the Reagan-Bush ticket cruised to victory.
In her two terms in Congress and in her distinguished law enforcement career, which saw her rise to become Orlando's police chief, Demings has impressed. But the last politician who moved directly from the House to the vice presidency was John Nance Gardner who was FDR's first running mate and had been in the national spotlight as speaker of the House. Before that, it was Sunny Jim Sherman, the longtime New York congressman who was William Howard Taft's understudy. Simply put, members of the House can't always deliver their states–Ryan, Ferraro and Miller didn't–since they have never won a statewide election. They are also largely untested and unknown.
In the meantime though, the trial balloons floating Demings' name keep getting launched and she looks like a serious contender in the veepstakes.
Kevin Derby wrote this analysis. He can be reached at kevin.derby@floridadaily.com.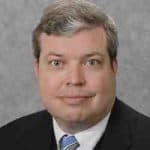 Latest posts by Kevin Derby
(see all)