 Ending the first month of her second term in Congress, U.S. Rep. Val Demings, D-Fla., scored a win this week as her proposal having the U.S. Department of Homeland Security (DHS) offer more counterterrorism training to local agencies cleared the House.
The House passed Demings' "Pathways to Improving Homeland Security at the Local Level Act" which "would enhance counterterrorism preparedness at the local level by expanding access to training and tools through the Department of Homeland Security" on a 412-12 vote. Opposition came from libertarian Republicans including U.S. Reps. Justin Amash of Michigan and Matt Gaetz of Florida and liberal Democrats like U.S. Rep. Alexandria Ocasio-Cortez of New York. U.S. Rep. Brian Fitzpatrick, R-Penn., cosponsored the bill.
Besides Gaetz and U.S. Rep. Frederica Wilson, D-Fla., who did not vote, every other member of the Florida delegation backed Demings' proposal.
"Over the last several years we have seen planning and execution of acts of terror devastate cities across America," Demings said on Tuesday after the vote. "Preparedness and training at the local level are essential to saving lives. My bill will ensure that law enforcement agencies of all sizes can more easily access the full suite of services and trainings available through the Department of Homeland Security.
"Whether a church in Charleston, a synagogue in Pittsburgh, or a night club in Orlando, local law enforcement is on the front lines of protecting our communities from violence. It is crucial that we equip our first responders with the tools necessary to keep us safe even as the threats we face continue to evolve," Demings added.
Demings, who served as the chief of the Orlando Police Department, sits on the House Homeland Security. Her office offered some insight on the proposal.
"The Pathways to Improving Homeland Security at the Local Level Act…directs the Assistant Secretary for State and Local Law Enforcement to produce and disseminate an accessible annual catalog on the available Department of Homeland Security trainings, publications, programs, and services for state, local, and tribal law enforcement agencies," her office noted. "The bill is a commonsense measure focused on increasing transparency on DHS tools and resources available to state and local law enforcement. It previously passed the House in September 2017 and was included in the DHS Reauthorization Act which passed the House in July 2017."
The bill has been sent to the U.S. Senate where there is no sponsor so far.
Kevin Derby can be reached at Kevin.Derby@floridadaily.com.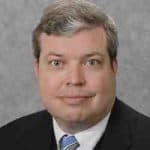 Latest posts by Kevin Derby
(see all)