With 17 missionaries kidnapped by a criminal gang in Haiti this weekend, the co-chairs of the U.S. House Haiti Caucus weighed in this week.
U.S. Rep. Val Demings, D-Fla., currently running for the Democratic nomination to challenge U.S. Sen. Marco Rubio, R-Fla., next year, helped launch the co-caucus earlier this year. U.S. Reps. Yvette Clarke, D-NY, Andy Levin, D-Mich., and Ayanna Pressley, D-Mass., are the other co-chairs.
"As co-chairs of the House Haiti Caucus, we call for the safe and immediate release of the Americans and Canadian citizen kidnapped in Haiti this weekend. The U.S. government must continue current efforts to secure their release," the co-chairs said in a statement.
"Our outrage and concern must extend beyond this kidnapping. For too long, hundreds of Haitian civilians have been victimized by ruthless organized perpetrators terrorizing Haiti. This weekend's events underscore the State Department's warnings: travel to Haiti is not safe. We again call for a halt to deportations to Haiti, which needlessly place innocent individuals and families in extremely dangerous situations," they added.
"The only way out of this crisis is to eliminate the root causes fueling these inexcusable violent gangs. The U.S. and international community have an obligation to strongly support Haitian-led efforts to bring about a real and accountable democracy, stabilize their country, end the violence, bring the guilty to justice, and keep the Haitian people safe," they concluded.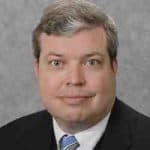 Latest posts by Kevin Derby
(see all)