 U.S. Rep. Val Demings, D-Fla., helped launch the House Haiti Caucus this week.
Demings teamed up with U.S. Reps. Yvette Clark, D-NY, Ayanna Pressley, D-Mass., and Andy Levin, D-Mich., to form the caucus.
The four members of the House issued a joint statement on their new caucus.
"We come to Congress with vastly different backgrounds and from all corners of our country, yet we have found common ground in our deep commitment to the Haitian people and their wellbeing, as well as an intense desire to see Haitian democracy thrive. With this caucus, we will work for a Haiti free from corruption, violence, repeated violations of civil and human rights, and economic and public health crises. The ruling elite in Haiti has not served the people, but we have full confidence that if given the opportunity the Haitian people can overcome this challenge and establish a strong democracy that has justice and opportunity for all," they said.
"This should be a turning point in the relationship between the United States and Haiti. There is no excuse to repeat past mistakes. Instead, we will lift and listen to the Haitian voices that must shape a democratic future that will serve all of Haiti's people, not the few. To this end, we must proceed with policies that will foster a real relationship that engages meaningfully with the broad sweep of Haitian civil society in defense of Haiti's democracy and civil rights. We strongly support a Haitian-led democratic transition," they continued.
"As the founding members of the House Haiti Caucus, we welcome any colleagues who wish to join us in pursuit of a more just foreign policy that puts the needs and aspirations of the Haitian people first. We hope that this caucus can serve as a convening body for those who wish to hear from Haitian civil society leaders or organize legislative actions concerning Haiti, and as a partner to work alongside the Biden administration in forging a new path forward for our country's relationship with Haiti," they said in conclusion.
A longtime law enforcement officer who rose to be chief of the Orlando Police Department, Demings has risen quickly up the political ladder in recent years. Back in 2012, Demings offered U.S. Rep. Dan Webster, R-Fla., a surprisingly close race. After the latest round of congressional redistricting, the district, now including parts of Orange County, became far more palatable for Democrats. Webster packed his bags to run for an open seat up north while, despite some respectable opposition in the primary, Demings ran over her rivals to win his old seat. Demings did not face any opposition in the 2018 general election and easily kept her seat in November, taking 64 percent while Republican Vennia Francois pulled 36 percent.
In her congressional career, Demings has been given some high-profile assignments, including taking aim at the Trump administration. on immigration and health-care and focusing on national security issues. When she started her service in Congress in January 2017, Demings had a ceremonial swearing-in ceremony in Orlando with some high-profile Democrats in attendance. Then U.S. House Minority Leader and now Speaker Pelosi swore Demings in and then U.S. Sen. Bill Nelson, D-Fla., and Orlando Mayor Buddy Dyer attended the event.
Demings, who is married to Orange County Mayor Jerry Demings, claimed even more of the political spotlight in 2020 when she served as a House impeachment manager and garnered consideration to be Joe Biden's running mate on the Democratic presidential ticket.
Earlier this week, the media reported that Demings will seek the Democratic nomination to challenge U.S. Sen. Marco Rubio, R-Fla., next year.
Reach Kevin Derby at kevin.derby@floridadaily.com.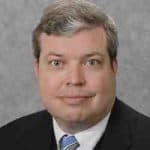 Latest posts by Kevin Derby
(see all)