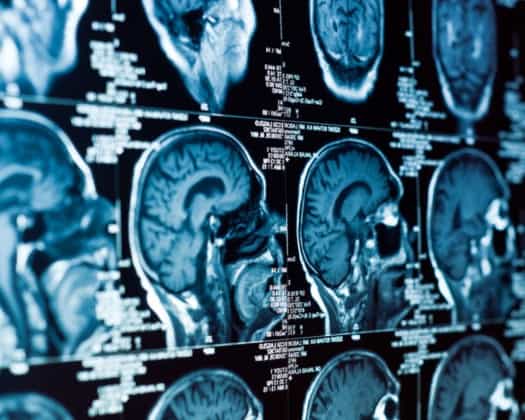 This week on Capitol Hill, two members of the Florida delegation with backgrounds in law enforcement unveiled a proposal to help "better train law enforcement for interactions with individuals suffering from traumatic brain injury (TBI) or post-traumatic stress disorder (PTSD)."
U.S. Rep. Val Demings, D-Fla., who served as Orlando's police chief, and U.S. Rep. John Rutherford, R-Fla., are cosponsoring U.S. Rep. Bill Pascrell's, D-NJ, "TBI and PTSD Law Enforcement Training Act."
Pascrell introduced the bill on Thursday. Other backers include U.S. Rep. Don Bacon, R-Neb., and U.S. Rep. T.J. Cox, D-Calif.
"Symptoms of TBI and PTSD can be difficult to identify, which can lead to confusion and a potentially unnecessary escalation of a situation," said Pascrell who leads the Congressional Brain Injury Task Force and the Congressional Law Enforcement Caucus. "This bill will equally help our first responders as well as those dealing with the every-day symptoms of TBI, PTSD, and other trauma-related ailments. We want to better prepare our police and first responders to identify those symptoms and assist individuals who are suffering from them. I'm grateful for the bipartisan efforts of Representatives Bacon, Cox, Demings, and Rutherford and I look forward to working with them to advance this measure."
"Millions of Americans live with post-traumatic stress or traumatic brain injuries," Demings said on Thursday. "They deserve the highest standard of professionalism and service from our public servants, and law enforcement needs the best available information and training to keep themselves and the public safe. I'm glad to partner with Reps. Pascrell, Cox, Bacon, and Rutherford on this important bipartisan legislation which will equip our first responders with the tools they need to serve every American, including those with PTSD or TBI."
"As we learn more about brain injuries, we are seeing an increase in the number of combat veterans and other individuals diagnosed with Traumatic Brain Injury and Post-Traumatic Stress Disorder," said Rutherford. "When someone is experiencing a mental health crisis, law enforcement officers are often the first responders on the scene. This bill will give officers tools and training to recognize the signs of TBI and PTSD, so they can correctly respond to mental health events and provide those in need the proper care."
"According to the Centers for Disease Control and Prevention (CDC), between 3.2 million and 5.3 million people live with a TBI-related disability in the United States. About 7 or 8 percent of Americans will experience post-traumatic stress disorder (PTSD) at some point in their lives and about 8 million adults have PTSD during the course of a given year," Demings' office noted. "Despite the prevalence of TBI and PTSD, the majority of people, including our law enforcement and first responders, cannot recognize and identify the symptoms and struggle to interact with individuals suffering from these conditions. Many of the symptoms of TBI and PTSD, such as confusion, inability to follow directions, and impaired thinking or memory, can be misinterpreted or mistaken for intoxication. Additionally, other symptoms like agitation or irritability can raise safety issues when interacting with law enforcement and first responders. Similar to the crisis intervention training that aids police interaction with individuals who are mentally ill, resources developed to provide information on recognizing the signs and symptoms of TBI and PTSD can help improve emergency response, public and first responder safety, and interactions between first responders and individuals with these conditions."
The bill would have the U.S. Justice Department's Bureau of Justice Assistance "solicit best practices and develop crisis intervention training tools for law enforcement and first responders that provides information on the conditions and symptoms of traumatic brain injury, acquired brain injury, and post-traumatic stress disorder, and techniques to improve interactions with individuals displaying symptoms of TBI or PTSD." The proposal would include that training in
the Police Mental Health Collaboration Toolkit and send an additional $4 million a year for the Justice and Mental Health Collaboration Program to develop the training. The bill would have the Centers for Disease Control (CDC) study law enforcement and first responders suffering from a TBI.
The bill has the support of the National Association of State Head Injury Administrators (NASHIA), the Brain Injury Association of America, the Major Cities Chiefs Association, the  National Association of Police Organizations (NAPO) and the National Alliance on Mental Illness (NAMI).
The bill was sent to the U.S. House Judiciary and the Energy and Commerce Committees on Thursday. So far, there is no counterpart over in the U.S. Senate.
Reach Kevin Derby at kevin.derby@floridadaily.com.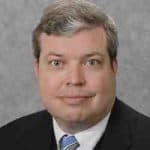 Latest posts by Kevin Derby
(see all)
Marco Rubio, Cory Mills Team Up on Bill to Crack Down on Illegal Gold Mining

- September 23, 2023, 9:00 pm

Jared Moskowitz, Garret Graves: Time to Get FEMA Out of DHS Control, Make a Cabinet Level Agency

- September 22, 2023, 8:00 pm

HUD Offers Almost 30 Waivers to Help State, Local Governments With Hurricane Idalia Recovery

- September 22, 2023, 10:00 am