On Thursday, U.S. Rep. Val Demings, D-Fla., said that the $1.9 trillion federal stimulus package passed by Democrats in Congress earlier this month is helping schools in Central Florida.
"This pandemic has not just cost lives. It has cost our children precious time in school, important milestones, and the ability to learn. Many parents have struggled to balance safety and their children's continuing education, and millions of Americans—mostly women—have dropped out of the workforce entirely," Demings said on Thursday.
"The American Rescue Plan, supported by a bipartisan majority of 75 percent of Americans but passed with no Republican votes, will help get children back in the classroom while keeping them and school staff safe, and will provide schools with resources to help students make up for lost time," Demings added.
Demings noted that Florida will get more than $7 billion in federal funds for K-12 education with more than $561 million of that going to Orange County. Florida is also getting almost $2.5 billion for child care, more than $2.2 billion for higher ed and almost $48 billion for Head Start.
"The plan delivers $170 billion for education and $45 billion for child care providers nationally. This includes a $130 billion investment in K-12 school re-opening and making up for lost time in the classroom, with funds that can be used to reduce class sizes, modify spaces so that students and teachers can socially distance, improve ventilation, implement more mitigation measures and provide personal protective equipment. The plan also provides more than $40 billion for higher education," the congresswoman's office noted.
A longtime law enforcement officer who rose to be chief of the Orlando Police Department, Demings has risen quickly up the political ladder in recent years. Back in 2012, Demings offered U.S. Rep. Dan Webster, R-Fla., a surprisingly close race. After the latest round of congressional redistricting, the district, now including parts of Orange County, became far more palatable for Democrats. Webster packed his bags to run for an open seat up north while, despite some respectable opposition in the primary, Demings ran over her rivals to win his old seat. Demings did not face any opposition in the 2018 general election and easily kept her seat in November, taking 64 percent while Republican Vennia Francois pulled 36 percent.
In her congressional career, Demings has been given some high-profile assignments, including taking aim at the Trump administration. on immigration and health-care and focusing on national security issues. When she started her service in Congress in January 2017, Demings had a ceremonial swearing-in ceremony in Orlando with some high-profile Democrats in attendance. Then U.S. House Minority Leader and now Speaker Nancy Pelosi, D-Calif., swore Demings in and then U.S. Sen. Bill Nelson, D-Fla., and Orlando Mayor Buddy Dyer attended the event.
Demings, who is married to Orange County Mayor Jerry Demings, claimed even more of the political spotlight in 2020 when she served as a House impeachment manager and garnered consideration to be Joe Biden's running mate on the Democratic presidential ticket.
Earlier this week, Demings was kept as part of U.S. House Majority Whip Jim Clyburn's, D-SC, whip team.
Reach Kevin Derby at kevin.derby@floridadaily.com.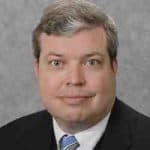 Latest posts by Kevin Derby
(see all)